Melco Rebrands Crown Towers To Nuwa At City Of Dreams Manila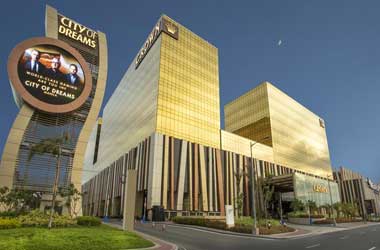 Melco Resorts and Entertainment Ltd is continuing to invest in the Philippines gaming industry and consolidate its market presence in Asia.
The company which owns a 50 percent stake in the popular City of Dreams Manila recently announced that it is dropping the 'Crown Hotel' brand which was the name of the old Crown Towers Hotel located within the City of Dreams.
A brand new luxury hotel is debuting in City of Dreams and will run under the Nuwa brand.
City of Dreams Manila
According to Melco Resorts, Nuwa is named after the mother goddess of Chinese mythology, who is associated with the creation of humans to save the world from destruction. Melco's move to rebrand their towers to Nuwa signifies the brand's efforts to strengthen classic Asian refinement as its core. Melco opened its Nuwa luxury hotel in Manila on Jan 16th and also opened a Nuwa hotel in Macau on the same day.
In a statement, Lawrence Ho, chairman and CEO of Melco Resorts, said
We are excited to introduce Nuwa. The new hotel brand embodies the very essence of Melco's pursuit to provide our guests the very best in sophistication, quality and innovation. The new brand further exemplifies Melco's core mission to continue providing a better guest experience.
The rebranding of the Crown Towers to Nuwa follows the breakup of the partnership between Australian billionaire James Packer's Crown Resorts and Ho's Melco Resorts in 2017. Since the divestment of Packer, the gaming firm has dropped "Crown" from its partnership name of Melco Crown Resorts and has since been renamed to Melco Resorts and Entertainment.
Crown Resorts sold a 34 percent stake in Melco for close to $3 billion and decided to move out of Asia and drop all plans for global expansion. Crown Resorts decided to focus on the Australian market while Melco Entertainment has continued its expansion process. The casino operator just secured a permit to develop a multi-billion casino resort in Cyprus known as the City of Dreams Mediterranean.
Melco has done rather well in the Philippines and continues to invest in its Asian properties. According to Melco's filing with the Philippine Stock Exchange (PSE) in November 2017, net operating revenues from the January to September increased 49.4 percent to P24.2 billion, while casino revenues surged by 53 percent to P22.5 billion. Revenues from hotel occupancy were up by 8 percent as well, from P711 million to P771 million. Other non-casino sales such as food and beverage, retail and entertainment also saw an improvement from P378 million to P508.9 million.
---
Related Articles
Latest reports from Macau's Gaming Inspection and Coordination Bureau (DICJ) show that the gross gaming revenue for the city declined
SJM Holdings formally opened a new gaming area in its flagship property, the Grand Lisboa casino in Macau as a
The anti-corruption crackdown on Macau's casinos has scared away VIP and high-stake gamblers who are looking for a new casino