Wild Rose Proposes New Casino In Cedar Rapids, Iowa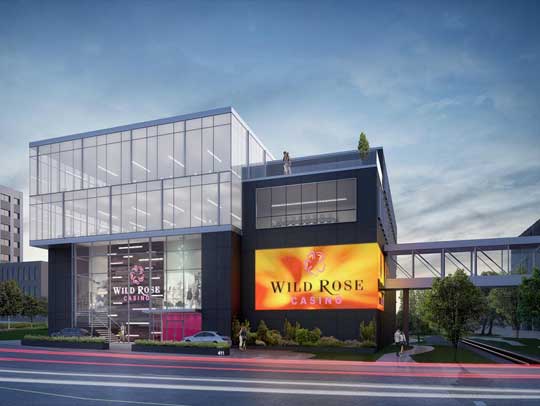 Wild Rose Casino recently announced that is interested in developing a $40-million casino in Cedar Rapids, Iowa.
This new casino proposal for Cedar Rapids has been put forth two years after a previous casino proposal was rejected. The new proposal is for a much smaller casino than the earlier one were developers wanted to build a $164 million casino resort in 2014 which was eventually denied approval by the state's gaming regulator, the Iowa Racing and Gaming Commission.
Tom Timmons, President of Wild Rose said that the proposal will involve participation of local business partners and the plan is to develop the casino on a parking lot in the city.
He said that the size of the casino would depend on a detailed market study. According to Timmons, the casino will have parking on the first floor while the casino will be located on the second floor. The third and the fourth floors will have commercial offices. Timmons also stated that a smaller casino is not likely to generate as much opposition as a large one might.
KCRG TV9
The casino has been labelled as a boutique casino by Timmons citing the small footprint and the fact that it doesn't include any hotels, restaurants or other entertainment facilities. For housing, the plan is to use existing facilities like the Doubletree by Hilton Hotel located across the street from the proposed site. In a statement, Timmons said,
We have a plan. Does the plan make sense? Cedar Rapids is the second largest city in Iowa I think someday Cedar Rapids will have a casino
Wild Rose Casino currently operates three casinos in the state located in Jefferson , Clinton, and Emmetsburg . The Jefferson casino was the last casino to be approved by the Gaming Commission and had been approved just after the original Cedar Rapids casino proposal was submitted. After that, the Commission's board members decided to adopt an informal moratorium on approving any more casino proposals lasting for three years. This self-imposed moratorium is expiring next year.
According to Wild Rose, the boutique casino will create employment opportunities for 200 to 250 people and provide $6 to $7 million in salaries and benefits for them. Cedar Rapids Mayor Ron Corbett has pointed out that the investors for the original casino proposal have an agreement in place that gives them three more years to activate their plan. But he added that if the current casino proposal generates enough interest there could be discussions between the old and new investors.
---
Related Articles
The state of Connecticut decided to build a third casino and awarded the license to the Mashantucket Pequot and Mohegan
The Chukchansi Gold Resort & Casino which is run by the Picayune Rancheria of Chukchansi Indians have been fighting hard
Macau's six major casino operators met with the Judiciary Police and the gaming regulator to discuss security measures in detail