Crown Resorts Shuts Down Field Offices Across Asia Amidst China Crackdown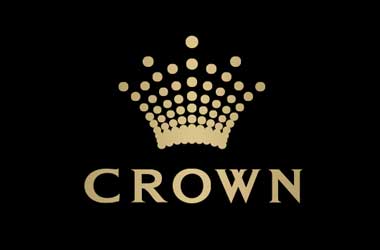 Australian casino operator Crown Resorts Ltd has shut down its network of offices across Asia, triggering concern that it may dampen the flow of visitors from Asia to Australia.
Crown has been operating offices in several Asian countries including Macau, Singapore and Indonesia to facilitate the process of bringing gamblers to the company's casino resorts in Australia. Currently only its office in Hong Kong has been left operational.
In a statement Ben Lee managing partner at Asian gaming consultancy IGamiX said
It doesn't make sense. They've shut their Southeast Asian offices, which were never at risk, and they've kept only one office open, which happens to be China-facing.
The sharp shift in Crown's policies comes in the wake of the arrests of 18 of its employees by Chinese authorities in October 2016. Those detained include Jason O'Connor, the executive vice president of its VIP business. Arrested employees were finally charged with gambling crimes last week and are set to appear before a Shanghai court later this week.
As a part of an organizational overhaul, Crown has already withdrawn from all its international ventures including from its Macau joint venture gaming firm Melco Crown Entertainment now renamed Melco Resorts International. A renewed focus on its Australian properties was cited as reason for this move.
Industry experts are pointing out that the decision to close multiple offices across Asia could result in a sharp drop in visitors to its resorts and to its upcoming $1.5 billion luxury casino resort at Barangaroo, Sydney.
Roy Wheatley, CEO of gaming advisory firm Global Consulting & Development expressed concern at Crown being able to attract adequate number of visitors to the new Sydney casino without field offices in Asia particularly when many of its existing properties are expressing a downturn.
According to financial reports released in October, the firm recorded nearly 25 percent of its revenue in 2106 from international VIP gaming segment. Crown's chief executive officer, John Alexander had stated in February that for Crown countries like Malaysia, Singapore, Hong Kong, Indonesia as well as parts of North Asia were key regions for VIP customers.
Crown has responded to these worries stating that its properties remained highly attractive to international and domestic visitors. It reasserted its view that the Barangaroo property will be a game changer for Sydney and the region at large. The development is expected to be completed by 2021.
---
Related Articles
Wynn Resorts has had a tough 2015 but as the year comes to a close things are looking up for
Regulators in Florida have refused to approve gaming firm Bestbet's request to install 2,000 slot machines at its Jacksonville facility
The gambling industry is a multi-billion dollar industry in the United States and state governments derive a significant portion of