Financial Analysts Advise Philippines To Enforce Casino Entry Fee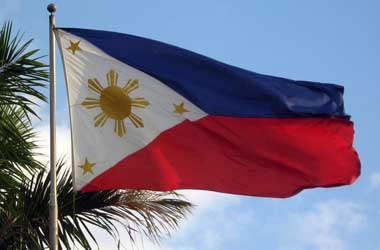 A recently published report by the Philippines' National Tax Center, a group under the country's Department of Finance, suggested that there should be an entry fee to all casinos in the country. They suggest a minimum of $10 (PHP500) with a maximum limit of $30 (PHP1500) be imposed on all casino visitors.
Entrance fees were already proposed in the past by the Philippines House of Representatives. This was done in both 2016 and 2017, with an outrageous amount of PHP3,000 and PHP3,500. This did not materialize as the amount was a little too high and would have been too restrictive.
Under Presidential Decree 1869, foreigners could gain free entry to casinos across the country but locals were required to submit proof that they had a gross annual income of PHP50,000 before being permitted entry. However, the report pointed out that this rule wasn't being enforced at most casinos .
Talks about imposing an entry fee for casinos have been on the table for a number of years but nothing has materialized so far. A PHP1,500 entry fee was already suggested in a responsible gaming ordinance proposed in October 2017 by the city council of Quezon City, an urban area which is part of the Eastern Manila district. This fee would apply to any casino in the city. This was in response to the plans of the Bloomberry Resorts Corp to build a casino in the area. The company has already announced that they plan to begin construction in the second half of 2018.
The entrance fee would be collected by the Philippine Amusement and Gaming Corp (PAGCOR), the country's main regulator and operator. Under Executive Order 48, which was issued in 1993, PAGCOR is allowed to collect a qualifying fee from all players that enter casinos in the Philippines. In 2005, PAGCOR collected PHP20.2 million, but by 2016, this has declined to PHP14.44 million. Using EO 48, PAGCOR can start collecting entrance fees immediately as laws already exist to enforce it.
The report would go on to say
In view of Executive Order 48, there is no need for a bill that would mandate Pagcor to collect a casino entrance fee. Perhaps what can be done is to make the collection of qualifying fee compulsory for players in all casinos operating in the Philippines
The report also highlighted the fact that if an entry fee of PHP1500 was imposed, it could result in the reduction of 80 percent of locals gambling but it would end up generating an additional PHP1.67 billion in additional revenue.
---
Related Articles
New York decided to amend its laws and allow casinos to operate in the state as the government wanted to
The brick & mortar casino industry in Atlantic City faced a significant decline in revenue as the number of customers
Steve Wynn has dominated Las Vegas with his mega Casino Empire and lavish casinos all across the world. His ex-wife