Swedish Gambling Operators Heavily Investing In Advertising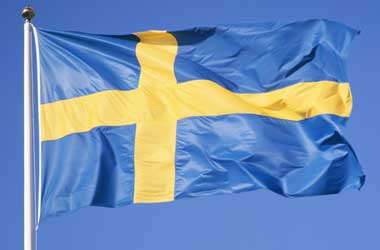 Swedish media research firm Kantar Sifo recently released its report on the advertisement activities of companies in Sweden.
The report looked at 2017 in its entirety and focused on companies that have invested heavily into advertising. Gambling operators turned out to be the biggest players in Sweden's advertising industry.
While none of the country's gambling operators managed to make it to the top three, three gaming operators were listed in the top bracket and this includes Svenska Spel, which is Sweden's state-run gambling operator.
Considering that Svenska Spel, holds a monopoly over a lot of gambling in the country it is surprising that it spent the equivalent of $58.6 million on various advertising platforms in 2017. This is an increase of 19.6% from its 2016 advertising budget.
The two other gambling operators that focused on advertising are the Kindred Group and LeoVegas. The Kindred Group had a $55 million budget for its advertising push in Sweden, which is a 12.26% increase from 2016. LeoVegas was the company that increased its advertising investment the most. It spent around $39 million in ads, which is an 83.2% bump from its 2016 budget. It has been noted that the most popular forms of advertising for gambling are television and outdoor ads, with online advertising taking the third spot.
Lotteriinspektionen looks to impose new regulations
Sweden's gambling industry is expected to go through a major change as the gaming regulator has proposed a number of changes to its regulations. This advertising push is thought to be an attempt by gambling operators to establish themselves in the market and capture a bigger portion of the market share before the new regulations come into play. The increase in spending by gambling operators have caught the attention of Lotteriinspektionen – the gambling regulator in the country.
Lotteriinspektionen recently told local newspaper Metro to stop featuring gambling ads from foreign operators on its pages. This was because it was in violation of the country's Lottery Act by advertising and promoting gambling companies that were not authorized to operate in the country. If Metro continued featuring such ads they would be hit with a $31,000 fine.
The Swedish government is finalizing the reorganization of Sweden's gambling market. The new legislation will allow foreign gambling companies to apply for licenses from the Lotteriinspektionen and to operate in a regulated environment. It is currently under review though and it is expected to take effect on January 1, 2019.
---
Related Articles
Both the live casino industry and the online gambling industry in New Jersey fell well below expecting during 2014. The
Legislative committees in New Jersey have approved the bill to hold a referendum to allow two new casinos in northern
The Mohegan Tribe is looking to expand its international operations and open a new casino in South Korea. Officials from