Swedish Man Wins £570k On LeoVegas.com And Donates To Charity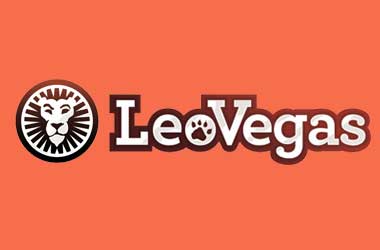 There are millions of people who try their luck at gambling and end up losing more money than they like. Very few actually win any money on a consistent basis and only a select few end up winning a mega jackpot.
A Swedish man received an unexpected 49th birthday present when he won £570,407 for winning an online casino slots game called Siberian Storm which is a Mega Jackpot game. The Swede was playing at the mobile casino site called LeoVegas.com. He never expected to win the game and certainly did not expect to win over a half a million Euros.
Incidentally this is the second Swedish player who has won a mega jackpot at the Leovegas.com mobile casino website. Back in March 2015, a Swedish player won the LeoVegas £4.4million Mega Fortune jackpot and created history by winning the biggest jackpot prize on a mobile device.
When most players win a jackpot they immediately go out and spend lavishly ending up buying a big house or a luxury car. The 49 year old Swede has no such plans and plans to donate most of his winnings to charity. He also wants to start his own betting business and use a portion of his winnings to fund his new business venture.
The Swede was at home watching TV when he realized he had won this mega jackpot and had to call his son to have him confirm the same and tell him he wasn't dreaming. When he was finally sure that he was indeed the winner, he cried with joy and then chalked out a plan as to what he wanted to do with the money.
In a statement, Shenaly Amin, UK country manager for LeoVegas, said
2015 has been a fantastic year for LeoVegas customers and we're always happy to hear about their plans for spending their winnings, especially when it involves donating to charity. We're also looking forward to hearing more about the winner's plans to open his own betting shop. As well as being a great month for our customers, March also marked the end to a fantastic first twelve months of LeoVegas trading in the UK, so it's celebrations and champagne all round.
One thing's for sure is that the mobile casino games from LeoVegas.com will gain a lot more popularity in Sweden as more mobile casino players decided to test their luck and see if they can become the third player from Sweden to win a LeoVegas.com mega jackpot.
---
Related Articles
Get 15 free spins each day till the 3rd of November with only a minimum deposit of $20 in cash.
Forecasts by several market analysts hint that Macau's casino industry's gross gaming revenue (GGR) is likely to continue on its
The Blue Horizon casino cruise liner recently announced that it had sorted out all technical issues that forced the cruise