Philippine Casino Industry Will Not Be Hurt By Cannibalization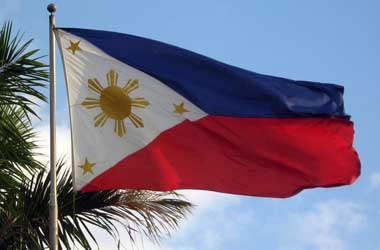 Brokerage firm Morgan Stanley has forecasted an optimistic outlook for the Philippine casino market despite the development of additional convention venue space and gaming facilities in the country. There were concerns from some quarters that there were too many gaming facilities being approved in the country and it could result in losses due to cannibalization in the industry.
The most recent casino resort to be opened in the Philippines is Okada Manila. The brokerage firm reviewed the market and indicated in its report that the new casino resort would not hurt the industry nor should there be a concern of cannibalization as demand strips supply.
Morgan Stanley's report noted that the Philippine market was currently the fastest growing market in Asia, with a likely compound annual growth rate of nearly 25 percent between 2017 and 2018 for overall casino gross gaming revenue.
Okada Manila
In a statement Morgan Stanley said
We are not concerned about cannibalization, which is not visible in the second quarter. Strong tourist arrivals and the NAIA Expressway have brought in more Chinese and Filipino mass customers from cities outside of Manila respectively.
The NAIA Expressway is a 7.7 kilometer road connecting the Ninoy Aquino International Airport (NAIA) terminals with Skyway, Cavitex and Entertainment City which hosts the casinos. The expressway opened on June 3. The casino industry in the Philippines has been boosted by the new expressway as well as the recent growth in the economy.
Okada Manila had a soft launch in December 2016 but has only recently started offering VIP gaming as construction is still ongoing at the property. Morgan Stanley analysts said that the delay in launching VIP gaming and the disruption from the construction to the mass gambling operations will result in Okada Manila having full gaming operations only from the first quarter of 2018. Okada Manila began operations of its hotel in March with just 100 of 993 hotel rooms ready.
The brokerage firm noted that nearly 30 percent of the casino's mass market tables were being affected by construction work. By the first quarter of 2018, it is expected that 500 rooms as well as around 20 restaurants will open.
According to analysts Alex Poon and Praveen Choudhary, Okada Manila is likely to add gaming revenue of $1.2 billion to the market by 2019, which will give the casino a 32 percent market share beating established rivals like Melco Resorts Philippines, Bloomberry and Resorts World Manila.
---
Related Articles
The process of obtaining a casino license in the United States is a long drawn out process that can often
The latest annual report released by the UK Gambling Commission (UKGC) shows that the online gambling industry in the UK
Macau's booming casino industry is taking a hit like never before, with China's anti-corruption campaign continuing to hurt casino operators