Philippines to Initiate Privatization Of Pagcor Casinos in 2018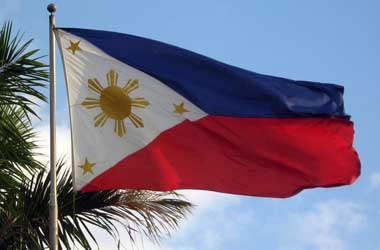 Carlos G. Dominguez III, the Philippine Finance Secretary has indicated that the government is likely to begin the disposal of 17 casinos being currently operated by the country's gaming regulator. The sale of these casinos is expected to commence during mid-2018.
Philippine Amusement and Gaming Corp (Pagcor), the gaming regulator has a relatively large portfolio of nearly 50 gaming properties. Pagcor also operates its own casinos under the Casino Filipino brand which is spread across 13 locations in the country and also runs around 35 smaller satellite facilities.
The Philippine Department of Finance decided last year to privatize Pagcor owned casinos stating that the regulatory body should focus on its supervisory responsibilities. Private operators had also raised concerns of a potential conflict of interest arising from the dual role played by Pagcor.
The government has made the decision to sell all Pagcor owned casinos. Dominguez said that the process will take a considerable amount of time and stated that when it came down to the selling process, the properties that are fully owned by the regulator would be the first ones to go on the block.
In a statement, Dominguez said
Those casinos being operated directly by Pagcor should be privatised first. It's not going to happen overnight and the deals are quite complex so we have to piece it out and see what is the best deal for the government
A detailed analysis will be carried out by the government and will include studying how much Pagcor casinos earn based on the total revenue that comes from winnings versus the revenues from licensing fees. Dominguez stated that the first focus will be on the valuation of the properties. He noted that the assessments would be done separately since each casino was different. He expects the process to conclude by the end of 2017.
Pagcor is one of the top earning state-owned companies. It recorded gross gaming revenues of $275 million in 2016, with nearly 50 percent of it being shared with the Treasury. However it is failing to keep up with the private casinos operating in the country. Latest results show that the three operational integrated casino resorts in Entertainment City – Solaire Resort and Casino, City of Dreams Manila and Okada Manila currently account for more than half of the entire casino revenue generated in the Philippines. A fourth casino coming up in the dedicated zone Westside City Resorts World is likely to open in 2021.
Dominguez pointed out that it is hard for the government to compete with large scale private casinos and said that Pagcor casinos could very well lose customers to private operators in the coming years. Thus the move to privatize Pagcor casinos is being done at the correct time.
---
Related Articles
The proposal to build two new casinos in North Jersey moved to the next stage after the state legislature passed
The Swedish online gaming provider, NetEnt has announced that it has been approved by the New Jersey Division of Gaming
The daily fantasy sports (DFS) market has grown at a rapid pace in the United States and has proven to