Singapore Casino Operator Fines Decrease 60 pct in 2016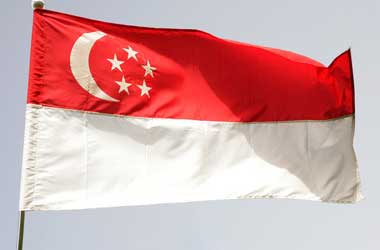 Singapore's gambling regulator has levied 60.5% lesser fines on gaming operators of the city-state's two gambling resorts during the fiscal year 2016 when compared to the previous year.
Simultaneously, the Casino Regulatory Authority's (CRA) income from licensing fees has increased by 13.9% when compared to the previous reporting period. The CRA's licensing fee income is now SGD43.8 million.
From April 2016 to March 2017, Singapore's two casino resorts paid fines worth SGD165,000 when compared to the SGD417,500 paid during the previous 12 months.
The above figures are shown in the CRA's financial report for 2016 – 17.
Marina Bay Sands Private Limited, a gambling subsidiary that belongs to Las Vegas Sands Corp paid SGD90,000 in fines during the financial year 2016. The company paid SGD15,000 alone for its failure to prevent a minor from gaining entry into its premises. It paid another fine of SGD75,000 for failing to implement a proper system to collect entry fees.
Singapore's gambling laws make it compulsory for citizens and permanent residents to pay entry fees to enter the gambling floor of any hotel casino resort in the city-state's jurisdiction. Resorts World at Sentosa Private Limited, a company belonging to Genting Singapore Plc and the operator of the World Sentosa Casino Resort, paid fines of SGD75,000 for a variety of reasons, including permitting the entry of seven minors into its premises. Singapore laws permit only individuals over the age of 21 to be allowed entry to a casino floor.
Singapore is reported to have excellent gaming laws that allow casino operators target both foreigners and locals while keeping problem gambling in check. The CRA has confirmed that it will continue to work with the two casino operators to ensure that compliance is maintained at all times.
Japan which recently legalized gambling is said to be studying Singapore's gaming regulations closely as they would like to adopt a similar stance, as some of the major issues that Japanese legislators are concerned about is allowing locals to gamble and limiting the rise of problem gambling in the country.
Lee Tzu Yang, the chairman of the CRA, stated in his foreword to the annual report that the CRA is closely studying the latest gaming regulations in Nevada and New Jersey. He said that the CRA intends to examine its operating parameters to determine how best it can meet its regulatory objectives now that newer gaming products and better gaming technology have emerged.
---
Related Articles
South African casino operator Tsogo Sun has cleared a major hurdle in its plans to acquire a 20 percent stake
Las Vegas Sands Corp is one of the biggest and most popular casino brands across the world and are led
The pressure is heaping up on Atlantic City as the near bankrupt casino city fights hard to avoid a New