Legal Battle Over Savan Vegas Casino In Laos Continues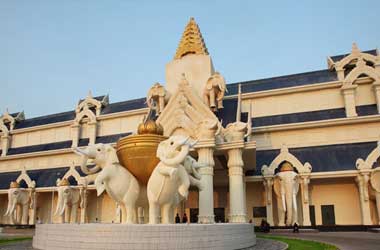 Laos Holdings, the parent company of Sanum Investments, the former owner of the Savan Vegas Hotel in Savannakhet, Laos continues its legal battle against the San Marco Capital Partners who have sold the Savan Vegas to a Macau based gambling company. San Marco Capital Partners LLC has also filed a motion to dismiss the case.
San Marco Capital is a U.S. based private equity firm that was given interim control of the company by the Laos government in 2012. The government had seized the company from owner Sanum Investments Ltd claiming that it owed US$23 million to the state in back taxes and penalties. San Marco Capital Partners has been asked by the Laos government to handle the sale of Savan Vegas.
According to Sanum and Lao Holdings NV, San Marco Capital partners and its president Kelly Gass are failing to uphold their fiduciary duty. Lao Holdings and Sanum Investments have filed two lawsuits regarding the sale of Savan Vegas. One has been filed with the International Centre for the Settlement of Investment Disputes which is affiliated with the World Bank and another with the United States District Court in Delaware.
In a statement Lao Holdings and Sanum Investments said
In contravention of the terms of the investment treaty arbitration, the Laos Government unilaterally hired San Marco Capital Partners and Kelly Gass to operate, manage, market and sell Sanum's valuable Lao gaming assets, which include the Savan Vegas Hotel and Casino and two slot clubs
The statement also noted that the private equity firm did not have any experience in managing gaming companies had not communicated with Laos Holdings or Sanum Investments regarding the sale of assets and had failed to hold an open bid process which would have yielded better value for the assets. The companies have alleged that the Laos Government had unilaterally hired San Marco Capital Partners and Kelly Gass to manage and sell the casino complex's assets.
Macau casino operator Macau Legend Development Ltd announced in May this year that it had entered into an agreement with the Laos government to buy the Savan Vegas for US$42 million. The deal with the Laos government also allowed the company to have a 50-year monopoly over casino operations in the province in which the casino was situated and two other provinces in the country.
According to Sanum Investments, the casino complex has been sold at a fraction of the value. In their latest filing the companies have asked the court to reject the motion to dismiss filed by Sun Marco.
---
Related Articles
Wild Rose Casino recently announced that is interested in developing a $40-million casino in Cedar Rapids, Iowa. This new casino
The Global Poker Index (GPI) will host the European Poker Awards (EPA) on the 25th of March at the Hilton
The Tropicana Evansville casino in Evansville, Indiana is currently playing host to Season 6 of the Mid-States Poker Tour (MSPT)