New Jersey Referendum On New Casinos Scheduled For November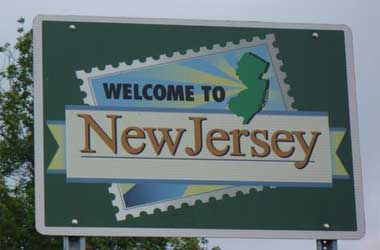 The proposal to build two new casinos in North Jersey moved to the next stage after the state legislature passed the bill authorizing a referendum on the question of whether casinos can be built outside of Atlantic City for the first time in the garden state. Voters in the state will be voting on November 8 2016 to decide if casinos can be moved outside of Atlantic City.
The state Senate voted in favor 34-6 while the state Assembly voted 54-15 with three members not being present as they were on leave. The proposal has been debated fiercely as many fear that new casinos in the state would further harm the already struggling casino industry of Atlantic City.
NJTV News
Atlantic City, once the biggest gambling destination on East Coast, has seen a steep decline in its casino revenue, causing four of the 12 casinos in the city to shut down in 2014.
The new bill has suggested building two casinos in North Jersey to revive the industry and bring in much-needed jobs and tax revenue to the state. Assemblyman Ralph Caputo who is one of the main sponsors for the legislation called the moment historic.
If New Jersey voters decide to vote in favor of setting up casinos outside of Atlantic City, then each of the new casinos will give over $200 million a year to Atlantic City to compensate for the losses likely to be incurred from the new casinos. This compensatory amount will be gradually decreased over a period of time. Other beneficiaries include the municipalities and counties hosting the casinos, funding of programs and tax relief for senior citizens and the disabled, in addition to the state's horse racing industry.
Carl Icahn has threatned to pull out of investing in the Trump Taj Mahal casino, if the North Jersey Casinos are built. Other Opponents of the plan say that adding more casinos is likely to cause further closures of casinos in Atlantic City. Benefits from the casinos to the state are also being disputed by those not in favor of the bill, stating that increased competition originating from eight new casino developments in nearby states is likely impact the success of these two new North Jersey casinos.
The bill is yet to clarify on the tax rate applicable for the two new casinos and their locations are also yet to be determined. Proposals have been received from two locations in East Rutherford and one in Jersey City. Voters in New Jersey are split on the issue as indicated by recent survey results. Close to 50 percent are currently against the proposal while 44 percent are in favor. Intense campaigning by the two sides to influence voters is expected to take place during the coming months.
---
Related Articles
MGM Resorts recently announced that one of its major casino development projects which is the $1.4 billion MGM National Harbor
Online gambling developer Yggdrassil Gaming has been making waves since it launched operations in 2013. The developer has become well-known
Jamaica is in the process of welcoming two major casino resorts that are expected to start construction by mid-2016 according