Major Victory Propels Wilton Rancheria's Elk Grove Casino Project Forward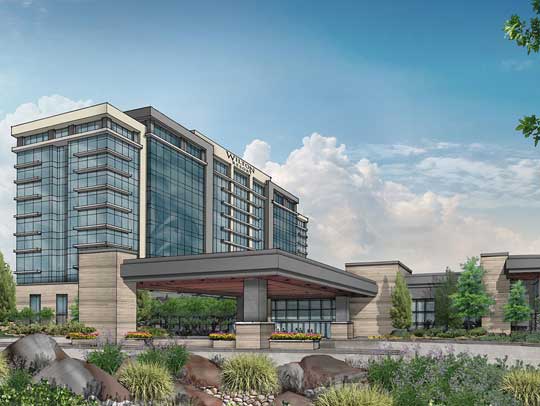 California-based Native America tribe Wilton Rancheria scored a major victory after a federal agency dismissed an appeal lodged by opponents questioning the approval given to the tribe to construct a gaming facility in Elk Grove.
According to a news report, Michael Black, Acting Director for the Bureau of Indian Affairs, dismissed an appeal made by an anti-casino group called 'Stand Up For California!' that asked for a reversal of a January 19 decision that agreed to place 36 acres of land area in federal trust enabling the tribe to construct a casino there.
The Wilton Rancheria had purchased the land via its gaming partner Boyd Gaming Corporation from The Howard Hughes Corporation for $36 million in Feb 2015.
CBS Sacramento
In a statement Raymond Hitchcock, Chairman for the Wilton Rancheria, said
This was just another small hurdle on our path towards self-sufficiency. This decision solidly confirms that the placing of the land into federal trust was valid and that we have every right to continue forward with our economic development plans. This was another attempt to cloud our land-into-trust process by Stand Up For California! and card rooms. So, I'm ecstatic.
The tribe is looking to construct a large hotel along with a casino having 2,000 slots and 84 gaming tables. Some of the other planned amenities include a spa, a fitness center as well as a 30,000 sq ft of space for events. Since the land in question is not on tribal territory it needs to be placed into federal trust for the project to progress.
In its appeal, 'Stand Up For California!' had argued that Lawrence Roberts, the former Acting Assistant Secretary for the Bureau of Indian Affairs had given approval to Wilton Rancheria's application to convert land into federal trust on the last day of Barack Obama's presidency term, which was above his authority.
Cheryl Schmit from 'Stand Up For California!' has vowed to carry on the fight. Schmit told a local newspaper that the arguments made against the project would be moved to a federal court. She said that the Bureau of Indian Affairs had no right to approve a land request for building a casino within a residential locality.
The anti-casino group also wants the city to hold a referendum before giving the go-ahead to start construction. Robert Magnuson, a spokesperson for the Wilton Rancheria alleged that Schmit was representing other gaming interests. In addition to this victory, a recent announcement by Gov. Jerry Brown has confirmed that a gambling compact has been negotiated with Wilton Rancheria, which was also a positive sign for the tribe.
---
Related Articles
888Holdings is reported to be considering exiting the German market soon if it is continues to be subjected to harsher
The continued poor performance of Melco Crown Entertainment's joint venture casino Studio City in Macau is causing serious concerns for
A three-month extension has been granted to casino operators seeking licenses in Spain's Catalonia region. The three casino operators are