Landing International's NayonLanding Lease To Be Investigated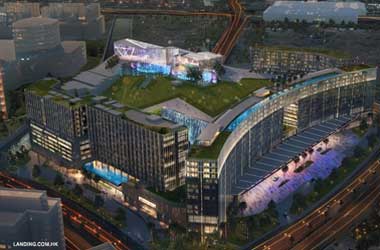 A Philippine lawmaker tabled a resolution with the Philippine Senate which asks that it look into corruption allegations concerning the lease agreement that the Nayong Pilipino Foundation made with Landing International Development Ltd. which is a casino resort investor based in Hong Kong.
Senator Francis Escudero tabled resolution number 858 which asks the Philippine Senate to investigate "supposed graft and corruption" that may have been committed by the board of trustees and officials of the Nayong Pilipino Foundation.
Landing International Development had already broken ground in Manila at the site of their casino project when news emerged that President Rodrigo Duterte had fired everyone on the board and foundation of NPF which put a halt to construction.
INQUIRER.net
The Philippine News Agency said that the graft allegations concern a 9.57-hectare parcel of land that the Nayong Pilipino Foundation leased to Landing Resorts Philippines Development Corp which is a subsidiary of Landing International. Landing Resorts Philippines Development Corp has plans to build a new luxury casino resort on the site.
Escudero's resolution stated that dishonesty, power issues, incompetence and corruption have an adverse effect on high-stakes government projects such as this one. This is especially true if the government is involved.
Former chair of Nayong Pilipino foundation refuted all allegations and said they were false claims. She claims that opponents of the project engaged in a campaign of lies which maliciously and falsely accused those in the NPF of corruption in giving approval to the deal. Patricia Yvette Ocampo also said that the foundation followed procedures and met all legal requirements in order to get the project started.
Why The Deal Was Cancelled
President Duterte said that the deal was scrapped because the lease was not in the best interests of the government and that the landlord would be deprived no less than PHP517 million annually in rental income. That amount could be expected according to the current market.
Landing International said earlier this month that they intend on moving forward with the $1.5 billion project unless there are legal grounds found by the court to nullify or cancel it. PAGCOR, which is the casino regulator in the Philippines, said that a provisional gaming license had been issued to Landing's subsidiary but that the license was subject to certain conditions such as the lease's validity which is now being investigated by the Philippine government's legal team.
---
Related Articles
Australian casino operator Crown Resorts Ltd has shut down its network of offices across Asia, triggering concern that it may
Las Vegas Sands Corp has renewed its efforts to set up a casino in South Korea. Local media reports have
Two casinos in South Africa, Tsogo Sun and Sun International are battling hard to secure the rights to open an