Yggdrassil Gaming Planning For Bingo Expansion In 2018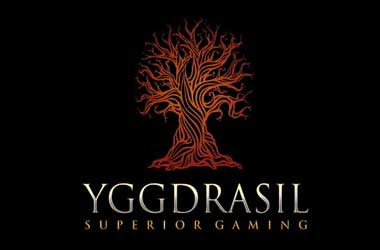 Online gambling developer Yggdrassil Gaming has been making waves since it launched operations in 2013. The developer has become well-known for its online gaming offerings in the slots genre.
The online slot games from Yggdrassil have great 3D graphics and online slot lovers enjoy these games. Some of their popular slot games include Beauty and the Beast, Orient Express and Vikings Go Wild.
Yggdrassil recently announced that it has plans to expand its gaming portfolio in 2018 and it will look to expand into new gaming genres.
The company plans to move in the direction of table games and look at classic games such as poker, blackjack and roulette which are popular games at online casinos and generate significant revenue. The plan is to use the experience the company gained in 3D graphics and apply it to classic table games. Players will get to enjoy a game with a 3D table and a 3D dealer. The company will look to develop these table games with a unique theme, which is the same approach that it used to develop its slot games.
Yggdrasil Gaming
Yggdrassil Gaming will not just limit its expansion in 2018 to table games. The company will also target the online bingo industry and look to develop innovative bingo games that online gamblers across the world will be able to enjoy. Bingo is popular but it does not have the sort of popularity that poker or blackjack enjoy. Its main audience is women, who are very enthusiastic about playing bingo.
Most online game developers have not placed an emphasis no bingo as other games have a bigger market and generate more revenue for them. However, Yggdrassil believes that the bingo market is growing rapidly and this is the right time for them to jump in.
In a statement, Fredrik Elmqvist, Yggdrasil CEO said
We've been analysing bingo for some time and have realised there's exciting potential to innovate in what has become a relatively dormant area of the industry
Yggdrassil's plan is to develop a bingo game that is unlike traditional bingo games out there in the market. The company has plans to create a new bingo game which will have several features that will set it apart from the basic church bingo game that most bingo players are used to. The new bingo game will have the Yggdrassil Gaming BOOST option. Yggdrassil will also place mini-slot games in the bingo game, ensuring that the excitement is constant.
Finally, players will be able to set-up their own personal bingo rooms to enjoy a game with their friends.
---
Related Articles
A Philippine lawmaker tabled a resolution with the Philippine Senate which asks that it look into corruption allegations concerning the
Melbourne's Crown Casino is one of Australia's biggest casinos and is known for hosting a number of premier tournaments including
SkyCity Entertainment Group recently confirmed that it has received approval from the Development Assessment Commission (DAC) to proceed with its