Hotel Okura Expands To Resorts World Manila In 2018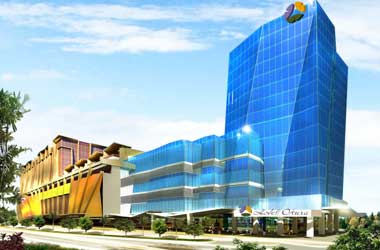 One of Japan's biggest hotel chains, Hotel Okura is planning to open a hotel in Resorts World Manila in 2018. Okura Manila is meant to be a 380-room hotel and will have several luxurious features.
Travellers International Hotel Group Inc., the owner and promoter of Resorts World Manila recently announced that they have entered into an agreement with Hotel Okura that will allow the hotel chain to set up operations in the country starting with Resorts World Manila.
Travellers International is a Fil-Hong Kong collaboration between two companies. Alliance Global Group Inc. is the Filipino part of the equation. Genting Hong Kong Ltd, owned by Malaysian tycoon Genting Bhd, represents the Hong Kong side. Toshihiro Ogata, the president of Hotel Okura Co., is quite confident in the success of the hotel.
With Hotel Okura's long history of working in the hospitality industry; they will leverage their vast experience into turning the hotel into a beloved location for both local and foreign visitors. Hotel Okura is well-known for delivering Japanese-brand hospitality in all of its branches.
Early reports are already projecting the hotel to be one of Okura's bigger hotels. It will have 13 floors and will occupy 380,000 square meters. The hotel will have Japanese restaurants, as well as other restaurants serving different kinds of cuisine from all over the world. The hotel will also feature four banquet rooms, a spa, and a rooftop swimming pool. The hotel is expected to formally open in late 2018.
This introduction of Hotel Okura is just part of the Travellers International's plans for its phase three expansion. There will be two other luxury hotel brands that will be added to the Resorts World line-up, namely the Hilton and Sheraton. After all of them have been constructed, 940 rooms will be added to Resorts World Manila's accommodations.
The new Hotel Okura will be the company's second expansion into a major casino resort in Asia. They already have Hotel Okura Macau in the Galaxy Macau casino resort. Additionally, this hotel in the Philippines will add to the aimed global portfolio of 100 properties. Okura is still only at 72 properties but will soon break ground on even more hotels worldwide.
Travellers International originally arranged a deal with Hotel Okura back in 2014. This was to for an Okura-brand hotel in Manila's Entertainment City. As part of the Westside City Resorts World, the original plan was for it to open in 2018 but that has now been pushed back to 2020. Despite the delays, Travellers International and Hotel Okura Co. have developed a solid partnership.
---
Related Articles
The newly-opened MGM National Harbor casino in Maryland has received approval for a $27 million gaming expansion program. The expansion
MGM Resorts International is said to be making a bid to buy one of Pennsylvania's most successful casinos, Sands Bethlehem
Macau's casino industry started its slow recovery from August 2016 after 27 months of decline in its gross gaming revenues