Novomatic Expects Ainsworth Partnership To Boost Asia Presence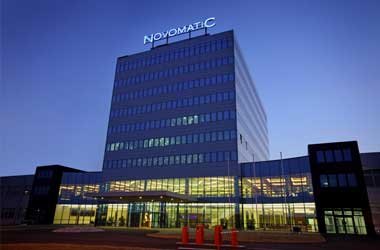 Novomatic AG, the gaming machine manufacturer based out of Austria is expecting its partnership with Australia's Ainsworth Game Technology Ltd, a leading slot machine supplier to boost its presence in Asia.
In a statement, Jens Einhaus, Sales Director of Novomatic said
Both companies still have a rather small presence in Asia. Our focus was always mainly in Europe and from there we spread. Asia has so far not been on our list of priorities as compared to other markets.
Einhaus added that the company's primary priority has largely been on expanding into the U.S and South America.
In Asia, the company is currently being represented by a distributor known as Jade Entertainment and Gaming Technologies Inc.
Fantini Research
Novomatic currently has over 235,000 operational gaming devices and video lottery terminals spread across 1,600 outlets such as casinos and gaming parlors. It supplies services to several gaming segments including sports betting, lottery, casinos, online and mobile gaming operators.
According to Einhaus, although the gaming volumes in Macau and Singapore were headline- grabbing, when it came to the number of gaming machines operating in these markets, the numbers were on the lower side.
Latest reports from Macau's gaming regulator show that there are around 15,800 slot machine in the city. The number of slot machines in the state of Nevada in United States is over 10 times more at 168,000 for the same period as per the Center for Gaming Research at the University of Nevada, Las Vegas .
In Asia, the company works with Genting Bhd and has placed its products in countries like Vietnam, Philippines and Cambodia. Einhaus pointed out that South Korea was the biggest Asian market for the company and Novomatic was looking to expand its presence throughout Asia.
The partnership with Ainsworth is yet to receive regulatory approval. Einhaus said that the deal is likely to be wrapped up by late 2017. Shareholders of Ainsworth approved the deal in June this year, in which the company founder Len Ainsworth sold 52.2 percent of his shares to Novomatic.
According to Einhaus the synergies between the two companies would be leveraged for product development. The Novomatic stall at the recent held Macao Gaming Show 2016 showcased Ainsworth products. Similarly the upcoming International Casino Exhibition (ICE) at London in February will also see products from both companies being featured. Einhaus also took the time to highlight that sale figures for Novomatic was on the rise in 2016. Between Jan and Jun, the company registered a record revenue of EUR 1.09 billion.
---
Related Articles
There have been a number of shootings during the past few weeks at casinos all over the country and over
The Plainridge Park Casino became the first casino to launch operations in Massachusetts last week and has done better than
Genting Singapore operates Resorts World Sentosa, one of the two legalized casinos in Singapore – the other being the Marina