Genting Malaysia Revenue Forecasts Cut After Theme Park Delay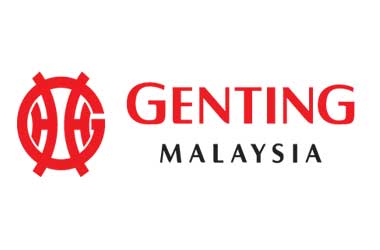 Analysts have slashed their revenue predictions for casino operator Genting Malaysia after it announced that there would be a delay in the opening of its much-anticipated theme park which is being developed at its flagship Resorts World Genting in Malaysia.
The 20th Century Fox World Malaysia, a Hollywood-themed amusement facility is now expected to open in the second half of 2018 instead of the second quarter as announced earlier. Brokerage firm Affin Hwang Investment Bank Bhd, said that the delay in opening of the theme park is likely to affect overall revenues and consequently slashed the revenue projection of the group for 2018 and 2019.
The analysts are however hopeful of strong topline growth on the back of the host of new amenities that have been opened as a part of a major upgradation project. The range of new facilities include a new mass gaming area, shopping and dining facilities as well as a high speed cable car system.
The Edge TV
In a statement Ng Chi Hoong analyst with Affin Hwang said
New facilities have the ability to drive higher visitation growth. This is well reflected post the opening of the Genting Premium Outlet in second quarter 2017, whereby visitation growth [that quarter] is up 8 percent year-on- year, relative to the 3 percent decline in first quarter 2017
Genting Premium Outlet is a shopping facility at Resorts World Genting featuring exclusive retail brands. Japanese brokerage Nomura has similarly stated that the new facilities were having an impact pointing out that revenue was up 7 percent on a quarter-on- quarter basis for the Malaysian unit.
Analysts with the firm have further predicted a revenue upswing, when a new VIP gaming area opens in September and a hotel with 500 rooms opens by the end of the year. However analysts have also raised concerns that the operating costs particularly utilities and payroll were harming profitability with the unit's adjusted EBITDA [earnings before interest, taxation, depreciation and amortization] going down by 5 percent to around 30 percent.
Net profit for Genting Malaysia was down by almost 60 percent year-on-year in the second quarter of 2017. The major makeover of facilities is being carried out under the RM10 billion Genting Integrated Tourism Plan (GITP) which seeks to overhaul and expand the casino's facilities and amenities in a major way over a 10 year period. Genting Malaysia also operates Resorts World Bimini – Bahamas and Resorts World Casino New York City.
---
Related Articles
The Las Vegas Sands Corp is all set to open the much awaited Parisian Macao Casino which is inspired by
Blue Horizon Casino Cruises launched its day cruise trips from Palm Beach earlier this month and expected smooth sailing but
Phil Ivey, one of the most popular poker players on the circuit today has countersued the Borgata Casino in New