Galaxy Ent Joins SBM For Potential Japan Casino Venture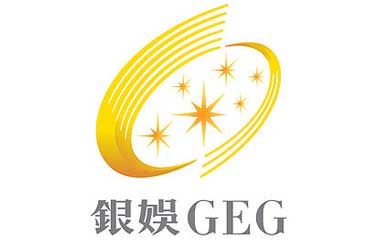 Two casino operators Galaxy Entertainment Group Ltd and Societe des Bains de Mer (SBM) are teaming up to make a bid for a casino license in Japan. Galaxy Entertainment is one of Macau's six major casino operators and runs Galaxy Macau and Broadway Macau in Cotai, as well as the Star World casino hotel on the Macau peninsula. SBM is a casino company based out of Monaco.
A statement released by the companies said that the two of them would work together on entertainment businesses including integrated resorts. In particular, the companies are planning to collaborate for a project in the newly opened gaming market of Japan.
This latest partnership announcement follows Galaxy Entertainment's acquisition of a 5-percent stake in SBM for EUR 40 million ($43.9 million) in 2015. This was its first gaming investment outside of Macau.
Lui Che Woo chairman for Galaxy Entertainment had indicated in February that the company was keen to bid for a license in Japan. He had also stated the company would be joining hands with local companies while bidding.
Japan's decision to legalize gambling in December has evoked strong interest among international casino operators. Another Macau casino operator Melco International Development is also interested in the lucrative Japanese market as the company's chairman and chief executive Lawrence Ho called the new market opportunity priceless.
Galaxy Entertainment President and COO Michael Mecca pointed out that their company already had an operational office in Tokyo and that the company was building relationships with all key stakeholders including government officials, city governments and large corporations. Jean-Luc Biamonti, the SBM chairman and chief executive stated that Galaxy Entertainment's success as an operator in Asia would add significant value to SBM's portfolio.
In a statement, Jean-Luc Biamonti said,
We recognize the similarities in corporate philosophy between both S.B.M. and GEG. A deep commitment to supporting the company's employees and the local community, the environment and maintaining the utmost quality in world-class resort design and service standards, which all echo S.B.M.'s own corporate beliefs. GEG's success in Asia will certainly be a valuable enhancement to S.B.M.'s portfolio
A 154-year old company, SBM operates 5 casinos, 4 hotels and over 30 bars and restaurants across properties in Monaco. Some of its prominent properties include Casino de Monte-Carlo, Monte-Carlo Bay Casino, Casino Café de Paris and Sun Casino. The largest stakeholder in the company is the Monaco state government which holds 34 percent. SBM is a public company and is listed on the Euronext Paris securities market.
---
Related Articles
A number of online gambling establishments who specialised in online poker and online casino games are now looking at venturing
Two tribes from Southern California have raised concerns at the prospect of the daily fantasy sports legislation, currently in the
The Las Vegas Review-Journal is the biggest hardcopy newspaper in Las Vegas and the paper made headlines earlier this month