Maharashtra Government To Make Decision On Legalizing Casinos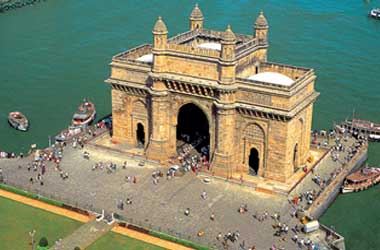 The government of Maharashtra is expected to decide on the legalization of casino industry in the state in the next few days. The Maharashtra Tourism Development Corporation (MTDC), the state's tourism body has been backing the proposal strongly saying that it will give a major boost to tourism in the state.
To get an idea of what are the Legal online casino sites you can have a look at this page.
In a proposal submitted by MTDC, it has suggested allowing off-shore casinos which could operate in yachts off the state's coast line and restrict entry to only foreign tourists. India currently allows casino operations only in two states – Goa and Sikkim. The current deliberations in Maharashtra have been prompted by a Public Interest Litigation(PIL) filed in the High Court by law student Jay Sayta in 2015 regarding a 40-year old law legalizing casino operations in Maharashtra that was passed but never notified.
The High Court has asked the government to respond with a decision on the legalization of casinos last year but the government has taken its time in making a final decision.
In a statement, Jay Sayta, the founder of Glaws.in said,
"There are only three options before the state government; one: frame policies and enforce the law, two: study what other states are doing with regards to legalising gambling, or three: repeal the Act through the legislative route."
The Maharashtra Casinos (Control and Tax) Act, 1976 was published in the government gazette in July 1976 but never implemented possibly due to the declaration of Emergency in the country at that point in time. The Maharashtra government has been undertaking a series of discussions on the matter since the court directive. The MTDC proposal has also been put forth in this context.
The decision to legalize casinos is however bound to run into opposition within the ruling BJP party and its ally, the Shiv Sena. Local media reports have said that state ministers have expressed their disapproval and may vote against the proposal if it comes up.
A state government official however countered saying that the Maharashtra permits the lottery industry which depends on the luck factor just like the casino industry. He added that with the state having debt of over Rs 3.30 lakh crore, the revenue from casinos would be welcome.
Manoj Sethi, director of Golden Gaming International which has gaming operations in Gangtok, Sikkim said that it made a lot of sense to legalize casino operations in Maharashtra. He pointed out that there were already dozens of illegal gaming clubs operating and the state was losing revenues from them by not lifting the ban on casino gambling.
---
Related Articles
California-based Native America tribe Wilton Rancheria scored a major victory after a federal agency dismissed an appeal lodged by opponents
Australian billionaire James Packer was involved in an altercation with a security guard of the Crown Casino in Melbourne who
A number of U.S. Congress members have written to Treasury Secretary Jacob Lew to express their opposition to the move