Japan Legalizes Casino Industry After Legislators Clear Gambling Bill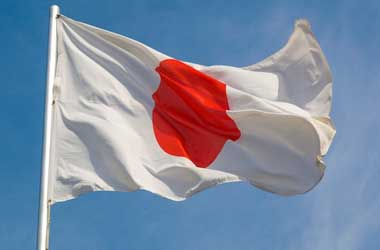 The Japanese parliament has finally approved a contentious bill legalizing gambling in the country. According to local media reports, both houses of the parliament have now cleared the bill although it was later revised to include stronger measures to counter problem gambling.
A separate bill will be presented to deal with the implementation details for developing integrated resorts in the country. Given this schedule, it is not likely that any casino facility will open in time for the Summer Olympics that's to be held in Tokyo in 2020. Japan has been viewed as a prime market for gambling especially with its tourism on the upswing, attracting large number of visitors from China.
According to a report by CLSA, opening two integrated resorts in Japan is likely to yield $10 billion in revenue which can go up to $30 billion if they are spread across the country. The first two casinos could be located in Yokohama and Osaka. The bill was passed by the parliament's upper house only after alterations were made, although it cleared the lower house on Dec. 6 itself.
In a statement Grant Govertsen, an analyst at research firm Union Gaming said
This is a landmark occasion and should be a shot in the arm as it relates to investor sentiment in all gaming names that could be players in Japan.
Opposition party members along with the ruling coalition's junior partner of Komeito raised concerns that introducing casinos in the country could result in worsening of issues like problem gambling and other social ills. Lawmakers also protested against the perceived steam-rolling of various legislations by the ruling LDP government. Several opposition parties including The Democratic Party, Liberal Party, Japanese Communist Party and Social Democratic Party submitted a no-confidence motion against the Abe administration as a tactic to delay a vote on the casino bill. However the steering committee of the House chose to not deliberate on the motion, allowing the debate on the casino bill to move forward and a vote to be held on it subsequently.
The bill finally cleared the upper house's Cabinet Committee after the executive members agreed to hold a vote on it on the condition that the government make necessary amendments in it to include stronger provisions for dealing with problem gambling. Several international casino developers have expressed interest in the Japanese market. The Las Vegas Sands Corp, Wynn Resorts Ltd and MGM Resorts International are a few of them.
---
Related Articles
The brick & mortar casino industry in the United States has been going through turbulent times for the past 12
Wynn Resorts has been fighting a lawsuit filed by the City of Boston and the Mayor of Boston over its
Atlantic City's casino industry is seeing a revival as the latest results show an improving bottom line. According to data