Galaxy Entertainment Plans Theme Park In Macau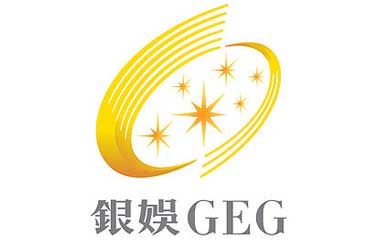 The Chairman of Galaxy Entertainment Group Ltd., Lui Che-Woo has announced that the company will be building an Avatar-inspired theme park as a part of its multi-phase Galaxy Macau project.
The Galaxy Entertainment Group is the third largest operator in Macau, owning a number of casinos in the city, the biggest of which is Galaxy Macau on the Cotai Strip.
Woo said that the group plans to build something special in the next two phases of its massive HK$86 billion ($11 billion) Galaxy Macau project in Macau. Phase one of the project, which is Macau's first fully integrated casino resort opened in 2011, while the second phase opened in 2015. Three more phases are planned.
Woo said that the theme park will be smaller than Walt Disney's upcoming theme park in Shanghai but will have unique features, which will involve some of the latest technology and be centred around the theme of the Avatar movie.
Although the subsequent phases of the project were initially slated to begin construction by 013, it was delayed after the extended slump in Macau's gaming industry. The slump in
Macau's casino industry forced Galaxy to re-evaluate the entire project. Work on the new phases is expected to cost up to HK$50 billion and is scheduled to start later this year.
The anti-corruption campaign by the Chinese government has had a severe impact on the gaming revenues of Macau, especially the VIP segment. The city's gaming regulator reported a decline of 34.3 percent in overall gambling revenues over previous year in 2015 while VIP revenues dropped by approx. 40 percent. Chinese President Xi Jinping has asked the city of Macau to diversify its portfolio of services and move away from gambling.
Casino operators have therefore been forced to look at options that can attract families and mass-market tourists. Melco Crown Entertainment Ltd launched Studio City a Hollywood-themed casino resort last year while other two other operators Las Vegas Sands and Wynn are opening new integrated casino resorts later this year.
Galaxy has also focused on families and tourists in its new facilities being built during the Phase Two of the Galaxy Macau project. Market analysts have said that theme parks are a good way for casinos to ensure that they complying with government requirements but stated that were very little profit in theme parks.
In a statement, Aaron Fischer analyst CLSA Ltd. said,
Theme parks are a great idea and Macau is desperate for more non-gaming attractions. These investments are in line with government demands so this will further strength relations and reduce the risk of the license not being renewed.
---
Related Articles
Las Vegas Sands Corp is one of the biggest and most popular casino brands across the world and are led
A recent report by PricewaterhouseCoopers (PwC) has highlighted a number of innovations being adopted by South Africa's leading casinos which
Five years have passed since New Jersey Governor Chris Christie signed online gambling legislation into law. New Jersey became the