Melco Crown Chief Blames Studio City Woes To Marketing Failure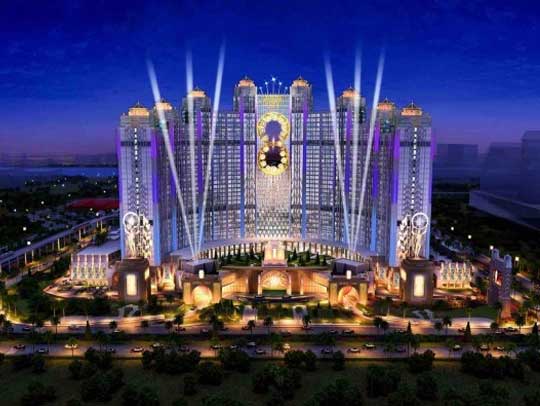 The continued poor performance of Melco Crown Entertainment's joint venture casino Studio City in Macau is causing serious concerns for its Chief Executive Officer, Lawrence Ho.
The first quarter profit in 2016 for the casino was USD195 million, much below market expectations. Ho attributed the lacklustre performance to poor marketing.
In a statement, Ho said,
We just need to do a better job at marketing ourselves and bundling offers – it's not rocket science. We had a lot of brand awareness and buzz [at our launch], but somehow our marketing team hasn't really translated that
A $2 billion integrated casino resort project, Studio City opened in 2015 and has targeted mass market gamblers and family tourists. Featuring a Hollywood-inspired theme, the complex offers a number of entertainment facilities such as Batman Dark Flight and The House of Magic, apart from a 1,600 room hotel.
Studio City Macau
A host of upcoming competing casinos on the Cotai strip are also expected to add to the pressure on Studio City. Wynn Palace, MGM Cotai, and The Parisian all situated on the Cotai Strip are expected open in the near future. Each one of them will also be targeting the mass-gaming segment given the low probability of VIP gaming reclaiming its earlier highs in the near future.
Ho has stated the mass tourist segment will become competitive in Macau with all the six gaming operators fighting for a share. He added that Melco would keep its focus on delivering its products and services in a better way and developing its offerings in the entertainment space to improve its performance
A recent analysis shows that only 30 percent of analysts are recommending the purchase of Melco stock as opposed to the 51 percent recommendation for its rivals. The recent reduction of stake by James Packer's Crown Resorts in its joint venture undertaking with Melco has also called into question the industry's potential.
Speaking on Crown's stake sale in the project, Ho has said that Crown would remain a major shareholder in the joint venture but added that the stake reduction was a good move by Crown Resorts which is investing in many new projects in Australia. He said that Melco didn't anticipate large capital outflows in the near future since there are no opportunities available in Asia.
Ho has asserted that Macau still remains the best market for gaming operations. He stated that since Melco expects every project to be a billion-dollar development, no market other than Macau had the capability to sustain such investments.
---
Related Articles
The Tinian Dynasty Hotel & Casino which is located in the Northern Mariana Islands was raided by the Internal Revenue
Genting Singapore Plc, the operator of Singapore's Resorts World Sentosa has announced that it is increasing its investments in its
Casinos across the world invest huge amounts of cash into security and technology to ensure that their patrons are always