Galaxy Ent Confirms Investment Plans for Boracay Casino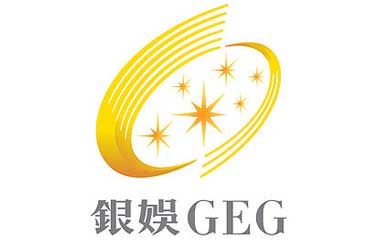 Galaxy Entertainment Group, a Macau based casino operator, has confirmed plans to open a casino resort in the Philippines. Galaxy Entertainment has also confirmed that the investment will be done in partnership with a Philippine based company known as Leisure & Resorts World (LRWC).
LRWC confirms that the plans for the casino are centered on the popular tourist spot of Boracay. Galaxy vice chairman Francis Liu Yiu Tung has had high praise for the island resort, stating that Galaxy is excited about the possibility to develop a multi-million dollar casino resort in a world class destination such as Boracay. Lui also goes on to say that Galaxy and their parent company K Wah Group wish to explore the attractive business opportunities that the Philippines has to offer.
This is not the first time that there have been talks to develop a casino resort in Boracay. In the past, plans to build gambling facilities on the island have met opposition from local residents as well as religious groups. However, this time around Galaxy Entertainment appears to be very confident of securing a license for Boracay.
Andrea Domingo, head of the Philippine Amusement and Gaming Corp (PAGCOR) reported that Galaxy Entertainment wants to invest between $300 million to $500 million to build its new casino resort in the Philippines. Ms. Domingo also states that LRWC is in the process of applying for a license. PAGCOR has stated in the past that it is open to receiving casino applications for developing resorts outside Manila, which is the capital city.
International casino operators have been very interested to develop casino resorts in the Philippines but have preferred Manila as their choice destination. However PAGCOR has pushed for development opportunities outside Manila in order to avoid market cannibalization.
The investment also comes off the news that PAGCOR is reporting an increase in gross gaming revenue (GGR) in 2017 when compared to 2016. According to Domingo, the first six months of 2017 saw $1.5 billion in GGR which is a 15.7 percent increase year-on-year.
LWRC and Galaxy recently sent representatives to pay Philippine president Rodrigo Duterte a courtesy call to discuss the project. While no official timeline has been given, the Boracay casino could be completed within a three year period after receiving approval. The Boracay casino is expected to boost tourism in the Philippines and cater to foreigners, VIP gamblers and junket operators.
---
Related Articles
BetConstruct, an iGaming solutions provider has signed a partnership deal with BetSoft Gaming to publish a variety of BetSoft titles
Blue Horizon Casino Cruises launched its day cruise trips from Palm Beach earlier this month and expected smooth sailing but
In wake of Pennsylvania's Supreme Court striking down payments made by casinos to host communities, several casino operators have voluntarily