Wynn Resorts To Buy Site Of Crown Resort's Failed Alon Las Vegas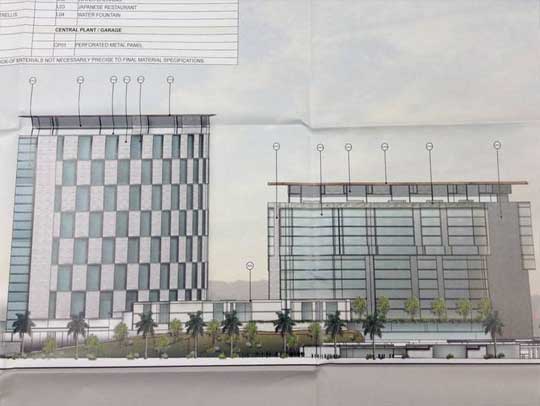 Australian based casino operator Crown Resorts had grand plans to enter the Las Vegas market with the launch of its Alon Las Vegas casino resort which was supposed to be built on 38 acres of land.
The site was located across the Las Vegas Boulevard and not too far away from Wynn Las Vegas.
Crown Resorts decided to dump all international expansion plans in 2017 after the casino operator saw a major drop in share value after 18 Crown employees were arrested in Mainland China for promoting gambling activities which is illegal in China. Crown Resorts decided to drop the Alon Las Vegas project and focus on its domestic market.
The Alon Las Vegas project was abandoned and Crown was looking for a buyer. Steve Wynn, the chairman and CEO of Wynn Resorts has now announced that his company is in talks to purchase the Alon Las Vegas site for $336 million. Wynn Resorts is expected to purchase 18.4 acres from Crown Resorts and acquire the remaining 16.2 acres from the Elardi family on a lease basis. The agreement is expected to be completed during the first quarter of 2018.
KTNV Channel 13 Las Vegas
Wynn Resorts did not announce what plans it has for the former Alon project site and just marked it down to 'future development'. Steve Wynn is expected to discuss the project in detail during the company's next earnings call which usually takes place at the end of Jan.
Some market analysts are already excited over Wynn's acquisition of the Alon site as they believe it could be a key factor in reviving business on the north side of the Strip.
It will be interesting to see what Steve Wynn has in mind for the new property, how much the company is willing to invest and what timelines will be announced for its development. Wynn Resorts has a number of expensive projects in the pipeline at the moment such as the Paradise Park project which will cost the company $1.5 billion and its $2.4 billion Wynn National Harbor casino in Massachusetts.
Deutsche Bank analyst believe that Wynn Resorts is unlikely to project any immediate project for the Alon casino site. This is due to the fact that according to Deutsche Bank estimates, Wynn Resorts currently has $2.7 billion in cash and $9.9 billion in debt as of the quarter ending Sep 30.
---
Related Articles
The ground breaking ceremony for the $200 million hotel project of the Maryland Live! Casino is scheduled to take place
Atlantic City is one of the biggest tourist attractions on the East Coast and a large number of them frequent
After weeks of exposés and roller coaster stock prices, Steve Wynn finally resigned as Chairman and CEO of Wynn Resorts