UNLV Report Commissioned By Japan Will Guide IR Framework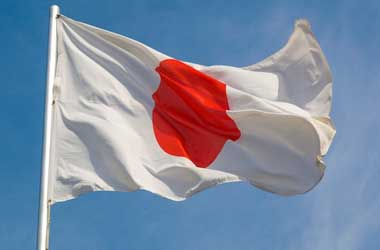 The Japanese Government had earlier commissioned researchers at the University of Nevada Las Vegas (UNLV)'s International Gaming Institute and Washington State University to put together research papers that will help guide the Japanese government's decisions regarding putting together gaming regulations to govern the operation of the gambling industry in the country and oversee the operations of Integrated Resorts (IR).
Commissioned by government officials and businessmen from Japan, the two reports were created and completed by a team composed of UNLV's Brett Abarbanel, Bo Bernhard, and Jennifer Roberts and Washington State University's Kahlil Philander. The full report is composed of a 100-page main report titled "Socio-Economic Impacts of Japanese Integrated Resorts" and a 31-page supplement titled "Practical Perspectives on Gambling Regulatory Processes for Study by Japan: Eliminating Organized Crime in Nevada Casinos"
In writing the report, the institute's director Bo Bernhard studied and immersed himself in the Japanese market over the course of the five years leading to the passage of the IR Bill in December 2016. In the summer of this year, Abarbanel, Roberts and Philander also travelled to Japan to finalize their findings.
The main report was completed on September 2 and offers an extensive framework for Japan to successfully create an industry that is estimated to generate over $20 billion. The study found that a tourist-oriented IR development plan is Japan's best option, taking into consideration the nation's socio-economic profile and goals. It also concluded that the cities of Tokyo, Osaka, and Yokohama are the best suited areas for the integrated resorts.
The supplement report was completed in August 25 and aims to guide Japan in creating a highly- regulated gaming enterprise based on the Nevada model. The study tackled how Nevada's casino resort industry thrived by putting into place legal, regulatory and self-policing industry measures to combat organized crimes that are prevalent in casino communities.
The UNLV reports were first presented during an industry summit in September, where hundreds of business leaders, politicians, and even health officials were in attendance. The reports are expected to aid Japanese lawmakers on reaching a resolution on issues that are still pending regarding the IR Bill. Some of these issues include the optimum number and locations of the casino resorts, restrictions on property sizes, casino admission policies, and drafting a framework to minimize and eliminate the threat of gambling addiction.
The report also highlights that no single industry model could be directly applied to Japan since different markets generally have different characteristics and needs. This might affect the Japanese lawmakers' tendencies to favor the Singapore's gaming model to date.
---
Related Articles
NetEntertainment, the Swedish online gaming developer has announced that it has finally ported its games and is now live on
The Nevada Gaming Control Board is taking steps towards permitting casino to use wagering account for gambling, indicating a change
Ladbrokes, an internet betting firm has entered into a partnership with Playtech, a leading company in the online gaming industry.