Japanese Legislators Warned Against Tough Casino Regulations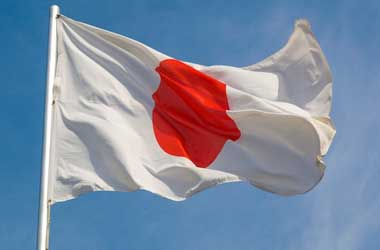 Union Gaming analyst has warned that the regulatory framework for Japanese casino industry was in danger of becoming highly restrictive which might discourage large operators from investing in the newly-opened market.
Japanese government officials are currently debating the provisions to be included in a second legislation that will lay down regulations for the gaming industry after it was legalized in late 2016.
In a recent report, Union Gaming has said that lawmakers were focusing on creating highly stringent regulations that may dampen investor interest.
In a statement, Grant Govertsen analyst at Union Gaming said,
The regulatory framework seems to become more restrictive by the day, and when coupled with what are likely to be astronomical project costs, could result in some of the biggest operators sitting this one out. We are becoming increasingly concerned that the government of Japan is… using Singapore as the end point.
The Japanese government is said to be in favor of adopting a Singapore gaming model in terms of taxation and locals being allowed entry based on a daily or annual fee. Union Gaming has pointed out that the development cost of integrated resorts in Japan, after factoring in inflation and the premium for the Japanese market could result in gaming operators investment $10 billion without accounting for land or infrastructure costs.
Govertsen also expressed concern that the Japanese government was focusing too much on the Singapore model such as creating similar specifications for gaming floors and limiting it to 15,000 square metres without considering that fact that the population of Tokyo or Osaka was many times that of Singapore.
Steve Gallaway, managing partner at Global Market Advisors LLC (GMA) highlighted that the biggest challenge facing Japanese lawmakers was putting in place policies to tackle problem gambling. He said that overcoming the negative perception surrounding gambling among the Japanese public was a key priority. He however pointed out that investors will lose interest if high entry fees were imposed on locals. Similarly too small a gaming area could also hamper interest from major gaming operators who might not want to invest so much money when the gaming floors are restricted.
Gallaway emphasized that it was important to take policy decisions based on scientific research rather than opinions. He suggested that the lawmakers could include a provision for entry fee in the legislation but set the rate later after sufficient research.
---
Related Articles
The decline of Atlantic City's casino industry during the last 22 months has caused four out of the twelve casinos
Singapore's gambling regulator has levied 60.5% lesser fines on gaming operators of the city-state's two gambling resorts during the fiscal
Australian casino operator Crown Resorts Ltd has declared a net profit of A$1.87 billion (US$1.49 million) for the fiscal year