Tsogo Sun's Employee Shareholder Scheme Approves Stake Sale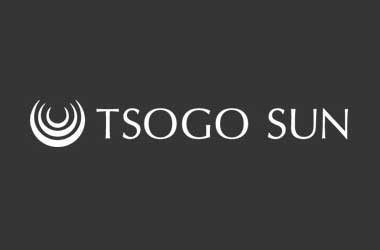 South African casino operator Tsogo Sun has cleared a major hurdle in its plans to acquire a 20 percent stake in two Western Cape casinos owned by its rival Sun International. Tsogo Sun currently operates three casinos in the Western Cape area.
According to Sun International, its employee trust scheme 'the Sun International Employee Share Trust' has given its approval, paving the way for Tsogo Sun to buy a stake in Sun International's two subsidiaries, SunWest International and Worcester Casino. These subsidiaries control operations for the GrandWest Casino and Golden Valley Casino which are situated in the Western Cape.
As a part of the deal, Tsogo Sun will pay R675 million to acquire a 10 percent stake in Sun International and another R675 million to gain a 10 percent interest in Grand Parade Investment. Tsogo Sun has already made an initial payment of R35.7 million towards the deal.
The approval from the employee trust scheme was vital as the trust has pre-emptive rights which have now been waived off. The next step is receiving approval from the shareholders of the Grand Parade, which is expected by the end of June. According to media reports, if the shareholders do not approve the proposal, Sun International would increase the shares sold to Tsogo Sun by another 10 percent.
Tsogo Sun will extend its presence significantly in the Western Cape region if the deal with Sun International goes through. Initially proposed in 2014, the deal ran into regulatory hurdles, with the competition authorities rejecting the original deal. Under the terms of the initial plan, Tsogo Sun was to have acquired 40 percent of two Western Cape casinos for R2.2 billion. This would have resulted in Tsogo Sun becoming the dominant player in the region's casino market, since the deal would have given it control over all the five operational casinos in the region. In order to overcome this issue, the deal was restructured. Under the new terms, Tsogo Sun would take a 20 percent stake in Sun International's two casinos.
The current deal will not give Tsogo Sun any seats on Worcester Casino and SunWest International boards. The company will also not have any influence over operational management of the two casinos. According sources in the know, Grand Parade is likely to clear the proposal since the company has indicated earlier that it is keen to focus on its food services business.
---
Related Articles
California-based Native America tribe Wilton Rancheria scored a major victory after a federal agency dismissed an appeal lodged by opponents
This week the Borgata Casino has been in the news first for filing a lawsuit against poker pro Phil Ivey,
MGM Resorts International is in the process of building a mega-casino resort in Springfield, Massachusetts which is expected to open