Tigre de Cristal To Remain Sole Operator In Russian Far East Till 2019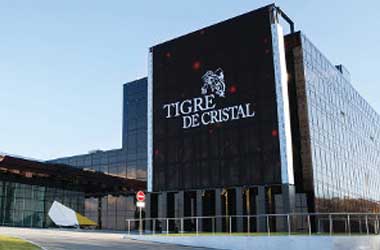 The Tigre de Cristal casino resort which operates inside an entertainment zone in the Russian Far East is expected retain its monopoly over the local market until late 2019, which is when the first of its competing casinos is scheduled to open.
Tigre de Cristal is likely to develop a strong hold on the market according to brokerage Union Gaming Securities Asia Ltd. Grant Govertsen, an analyst with the company has forecasted that by conservative estimates the casino's VIP revenue may grow by 80 percent year-on-year for 2017.
Hong Kong billionaire Lawrence Ho's Summit Ascent Holdings Ltd operates the Tigre de Cristal casino which opened in late 2015 in the Primorye Integrated Entertainment Zone (IEZ) located close to the port city of Vladivostok. The casino has been experiencing strong visitation and revenues in the past few months.
There have been reports that the taxation system for casinos in Russia may undergo a change soon. But Govertsen states that this is not very likely and that even if there was an increase it would have minimal impact since Russia's effective taxation rate is currently at 2 percent.
Govertsen however noted that the practice of currency exchange on Tigre's floors could be a reason for dampening foreign tourist mass business.
In a statement Govertsen said
Foreign currency must first be exchanged (for a fee) into roubles at a third-party bank located within Tigre de Cristal, which must then be exchanged for gaming chips. The process repeats itself in reverse when a customer is ready to leave, including incurring foreign exchange transaction fees again.
Union Gaming's report predicts that by the end of 2019, Summit Ascent's Tigre de Cristal Phase 2A as well as Cambodia-based casino operator NagaCorp Ltd's project would most likely be open to the public. The Primorye zone was slated to have four casinos but delays have affected two of them.
The Union Gaming report indicated that one operator Royal Time had lost its license due to repeated delays. Govertsen noted that Deputy Prime Minister of Russia was reportedly putting pressure on operators to get the development work started in the zone. The fourth license holder Diamond Fortune Holdings recently started construction and is expected to open the facility by 2019.
The government is supporting the zone with infrastructural projects to boost visitation by introducing a number of measures, including a new online visa application system and a new highway to reduce transit time between the IEZ and Vladivostok's airport.
---
Related Articles
The Tinian Dynasty Hotel & Casino which is located in the Northern Mariana Islands was raided by the Internal Revenue
Jim Allen, the chairman of Hard Rock International has finally revealed plans under consideration for the company's recently acquired shuttered
PokerStars is the biggest online poker website in the world and for a number of years focused primarily on developing