Tigre de Cristal To See A Ramp Up In VIP Gaming Volumes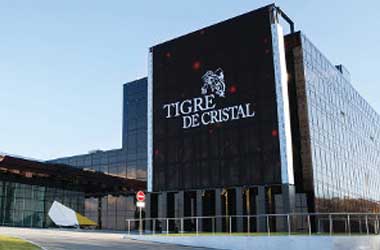 Investment firm Union Gaming Securities Asia Ltd. has predicted strong growth for the Russia-based casino Tigre de Cristal. Owned by Summit Holdings, which is controlled by Macau casino tycoon Lawrence Ho Yau Lung via subsidiaries, the Tigre de Cristal casino opened last year in the port city of Vladivostok on the eastern coast of Russia. It is the only casino currently operational in the Primorye Integrated Entertainment Zone.
According to analyst Grant Govertsen, the monthly VIP volume for the casino is likely to be around HKD2 billion [US$257.8 million] in the latter half of 2016 and around HKD2.4 billion in 2017, showing a year-on- year growth of 19 percent.
In 2018, the predicted revenue is likely to be HKD2.8 billion, a growth of 17 percent year on year. These projections reflect similar trends in other gaming hubs, given the general upswing in VIP gaming.
Tigre De Cristal
In a statement, Govertsen said
These growth rates are broadly in line with what we've seen in other jurisdictions as their VIP programmes have ramped. We note that our 2018 VIP forecast results in Tigre de Cristal being around 1.0 percent of Macau ['s VIP market size] (from 0.6 percent in the second half of 2016).
According to the Union Gaming analyst, the advantages driving Tigre's growth are: first- mover advantage in a rapid-growth market, operator-friendly tax environment, an untapped market in terms of both VIP gamblers and locals. The casino saw a dramatic jump in revenue post September after it signed up with two junket operators. Govertsen pointed out that the casino's monthly volume has almost tripled since July reaching HKD2 billion.
He has also noted that although the Tigre de Cristal is largely VIP-focused, its mass market segment revenue alone is sufficient enough to cover its operating expenses. Its mass gaming table volumes is predicted to grow in the range of 8 percent and 9 percent in 2017 reaching RUB4.82 billion (US$77.5 million).The note expects the casino to post EBIDTA in mid-teens in both 2017 and 2018, with the opening of phase two of the casino likely to usher in massive revenue growth by 2020.
Phase two of Tigre de Cristal will be spread over 100,000 square metres (1.08 million sq feet) and is to be built with an investment of US$500 million. Phase 2 will have additional facilities like hotels, retail stores, nightclubs, restaurants and conference space. Construction is expected to begin in second half of 2017.
---
Related Articles
Union Gaming analyst has warned that the regulatory framework for Japanese casino industry was in danger of becoming highly restrictive
The Campaign for Accountability (CfA), a political watchdog earlier this month accused billionaire and Las Vegas Sands chairman of having
Bulgarian gaming equipment supplier Euro Games Technology (EGT) has announced that it has successfully supplied a second large order of