Genting Singapore Investments In South Korean Casino Project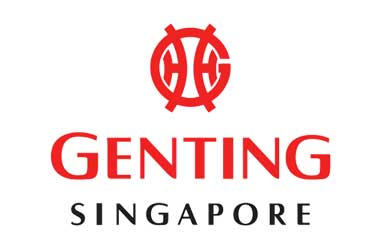 Genting Singapore Plc, the operator of Singapore's Resorts World Sentosa has announced that it is increasing its investments in its South Korean venture, Landing Jeju Development Co Ltd. (LJDC). South Korea has also been getting attention from Las Vegas Sands who have been looking for a location in the city port of Busan.
In a recent filing made with the Singapore Stock Exchange, Genting Singapore declared that its indirect subsidiary Happy Bay Pte has made a fresh round of investment subscribing for 15 million new shares priced at KRW10, 000 (US$8.65) each in LJDC. With this the total investment made by Happy Bay in LJDJ is KRW150 billion (US$ 131.83 million).
According to the filing, Genting Singapore's equity interests in Happy Bay and Landing International Development Limited (LIDL) will remain at the same level of 50 percent as before despite the additional equity investment
In a statement, Genting Singapore said
The Additional Equity Investment is not expected to have any material impact on the consolidated net tangible assets and earnings per share of the Company for the financial year ending December 31, 2016. None of the Directors or substantial shareholders of the Company has any interest, direct or indirect, in the Additional Equity Investment other than through their respective shareholdings in the Company.
LIDL however is yet to make a filing with the Hong Kong Stock Exchange to declare the fresh investment which has resulted in the increase in its equity subscription in the Jeju project.
In its most recent note on the company, investment firm Sanford C. Bernstein has downgraded the company's stock rating from Outperform to Market Perform citing its record of ill-advised investments. The company changed the target price for Genting Singapore's stock price from SGD0.90 (US$ 0.67) to SGD0.80 (US$0.6).
Bernstein analyst Vitaly Umansky said that the Genting's management was destroying shareholder value by investing its cash in projects with low Return on Investment (ROI). Umansky highlighted that if the company chose to invest in the development of Resorts World Las Vegas, a project that is promoted by Genting Bhd, it would cause serious concerns. This project is a $4 billion Chinese-themed casino located in Las Vegas that is scheduled to open in 2019.
Umansky also stated that Genting's plans to invest in casino projects in Japan are not likely to bring in strong results in the near future since the legalization of gambling in Japan is still under consideration and may not be approved any time soon. Umansky said that the company has focused on a number of potential projects in Japan which will most likely result in a marginal return on investment.
---
Related Articles
Get 15 free spins each day till the 3rd of November with only a minimum deposit of $20 in cash.
Three Atlantic City casinos announced that they are trialling a first-person shooter game called 'Danger Arena' that mimics video games.
The Las Vegas strip has its fair share of casinos and is home to some of the biggest casino brands