RCBC Denies Any Money Laundering Dealings With Casinos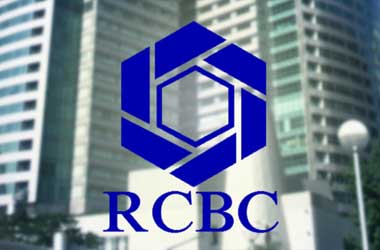 The Philippines Rizal Commercial Banking Corp. (RCBC) which has been named in the mega money laundering scandal involving multi-millions that was stolen from a Bangladeshi bank by hackers confirms that no money laundering has taken place via casinos in the Philippines as the bank has corporate governance policy that prevents it from taking on casinos as part of its clientele.
Earlier reports have indicated that $100 million taken from a bank in Bangladesh had been transferred and traced to the Philippines. It has been alleged that the money had been routed through an account in an RCBC branch belonging to a Chinese businessman who has a junket operation in the country.
The money is said to belong to a Macau-based client of the junket operator and was used to buy chips or pay off gambling losses at three casinos which are the Solaire Resort and Casino, Midas Hotel and Casino and City of Dreams Manila. The money was later moved out of the country.
RCBC vice chairman Cesar Virata has clarified that the bank cannot have casinos as clients because it has investments from International Finance Corp. (IFC), a unit affiliated to the World Bank which prohibits a casino clientele as part of its strict policy. The company also has limited dealings with tobacco and liquor companies.
According to Virata, the account which received the $100 million was an account that was opened twelve months ago. He added that the bank manager of the branch in question had been suspended while investigations are ongoing. The chairman of Philippine Amusement and Gaming Corporation (PAGCOR) Cristino Naguiat stated that investigators should shift their attention from the casinos and focus on the banks involved.
Naguiat stated that although the casinos were the easiest place to launder money, there were also the riskiest since casinos in the country have implemented safeguards against money laundering such as high rollers being issued non-negotiable chips when they remit cash to casino operators. Casinos have also has implemented Know Your Customer rules such as mandatory submission of authentic identification papers and passports from players to establish their background.
Virata asserted that it was the bank's job to ensure that the money was clean. According to Naguiat, casinos consider any money entering the casino as clean since it passes through the banking system. The gaming regulator has nonetheless started its own investigation into the issue. It is said to be waiting for comments from the three casinos on the issue.
Melco Crown which runs City of Dreams Manila has issued a statement saying that it does not use the services of RCBC and that it had no knowledge of the money laundering transactions reported, while the other two casinos are yet to release a statement.
Want to find legal online casinos in the Philipines then why not have a look at our carefully reviewed section.
---
Related Articles
Italy's gambling operators are confused and troubled by the recent ad ban that the Italian government announced. The authorities recently
New Jersey voters overwhelmingly voted against the New Jersey Allowance for Casinos in Two Additional Counties Amendment or Public Question
The Seminole Casino in Immokalee is an extremely popular destination for gamblers and those looking to have a fun time