Phase 2 Of Tigre de Cristal To See Investment Of $500 Million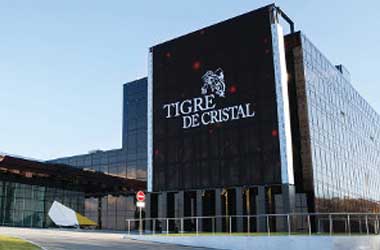 G1 Entertainment which operates the Tigre de Cristal casino located in Russian Far East has announced that it will make an investment of upto $500 million in order to develop the second phase of the casino resort which is located in the Primorye Integrated Entertainment Zone. A total of RUB 8.2 billion was spent on constructing and launching Tigre de Cristal.
The Primorye Integrated Entertainment Zone is a dedicated zone for casinos near the port city of Vladivostok in Russia's eastern coast. The casino is operated by G1 Entertainment, under the aegis of Summit Ascent Holdings which controlled by Hong Kong casino tycoon Lawrence Ho.
Craig Ballantyne, executive director of G1 Entertainment made the announcement stating that the $500 million investment would also help the local economy. In a statement Ballantyne said
The project totaling $500million will contribute to further development of the economy by increasing tourism, subsequently, the development of the region and provide direct employment opportunities for more than 2,000 people. We intend to turn an integrated entertainment resort "Primorye" into a place for recreation and world-class entertainment
Tigre De Cristal
Ballantyne said that the plan was to construct around 100 thousand square meters which would have around 500 hotel rooms, a food court, a shopping mall, restaurants and bars, conference and banqueting facilities as well as spa and fitness centres. He stated that there was also the possibility of building a golf course and additional parking space.
Ballantyne also pointed out that the number of visitors to the casino had double since its opening last year. It was now at 1,000 people per day, with the total number of people having visited so far crossing 200,000. The number of visitors jumped particularly between July and September this year, with nearly 95,000 visitors having been recorded in that time period alone. The Tigre de Cristal is easily accessible from Mainland China and the recent addition of junket operators has resulted in a sharp uptick of visitors to the Russian casino.
Ballantyne also highlighted that over the year the company has spent over RUB 816 million ($12.4 million) for improving the overall infrastructure of the property and for landscaping. The casino has so far paid up almost RUB 130 million in gaming taxes.
The Tigre de Cristal is currently the only operational casino in the Primorye Integrated Entertainment Zone. Hong-Kong- listed NagaCorp which operates Cambodia's NagaWorld casino is currently constructing its Mayak casino resort which is expected to open in 2018.
---
Related Articles
While anti-gambling campaigners publish a tirade of reasons as to why casinos and gambling are bad for society, casinos continue
The Trump Taj Mahal Casino in Atlantic City will be shut down after Labor Day weekend after ongoing strikes by
The competition in the gambling industry in states like Massachusetts, Rhode Island, New England and Connecticut is extremely competitive and