Caesars Appoints Retired US Bankruptcy Judge For Restructuring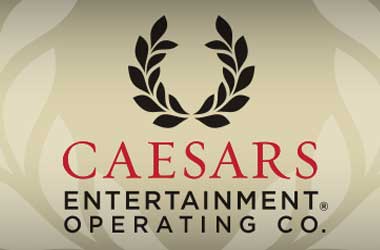 Caesars Entertainment Corp recently announced that it has appointed a retired bankruptcy judge to restructure the company even as the company issued a warning that it might be forced into Chapter 11 bankruptcy protection.
The company is facing lawsuits worth billions of dollars from the creditors of its failed casino management unit, Caesars Entertainment Operating Co (CEOC). These creditors allege that Caesars stripped the unit of its assets before it filed for bankruptcy, a claim which has been denied by the company.
During its announcement Caesars said that if the CEOC continues to be in bankruptcy or if it receives an adverse court ruling, it might seek reorganization under the Chapter 11 bankruptcy protection. The company has stated that it has spent close to $345 million on legal costs and other fees related to the restructuring process. While the company has enough liquidity to meet its commitments until the end of the year, unless it finds fresh funds or achieves a favorable result in the CEOC bankruptcy proceedings, it will be unable to meet all its obligations and thus be forced to enter into Chapter 11 bankruptcy.
TheStreet: Jan 9, 2015
The company's independent director committee recommended appointing Robert Gerber to help resolve the situation. Gerber is a recently retired as a U.S. Bankruptcy judge from the New York bench who will report to the committee and could also be responsible for the possible restructuring of Caesars Entertainment.
An independent examiner had earlier found Caesars to be possibly liable for almost $5.1 billion worth of transactions carried out by CEOC before it declared bankruptcy proceedings.
According to Caesars, although a proposal has been submitted to address the findings of examiner's report, there were still some issues regarding the claims between the parties that needed to be sorted out.
Gerber, who has been appointed as the Chief Restructuring Officer is expected to help in clearing out these disputes. Gerber served as a bankruptcy Judge for over 15 years and has presided over many cases including the General Motors bankruptcy in 2009.
In a statement, Erik Gordon, a professor at the University of Michigan's Ross School of Business, said,
We'll see if Judge Gerber can push the parties to a resolution. In GM, he had the big Washington stick. Here, he has sophisticated private equity firms and complex debt and corporate structures with which to deal.
Caesars said that it has taken a charge of $237 million in the first quarter to account for the payments towards the CEOC bankruptcy proceedings. Its shares closed 0.4 percent higher at $6.77 after it announced the hiring of Gerber.
---
Related Articles
As was expected, the MGM National Harbor has taken the top spot in Maryland in terms of casino revenues. The
NetEntertainment, the Swedish betting firm will supply games to Full Tilt. NetEntertainment announced signing a content deal with the Rational
There are millions of people who try their luck at gambling and end up losing more money than they like.