Borgata Casino Hit With Phil Ivey Countersuit Over Baccarat Winnings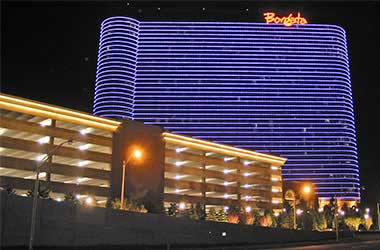 Phil Ivey, one of the most popular poker players on the circuit today has countersued the Borgata Casino in New Jersey. The case has a history dating back to 2012 when Ivey played Baccarat at the casino and won around $10 million.
The Borgata suspected that Ivey had used a card counting technique known as 'edge sorting' to get an unfair advantage. When Crockfords, a high profile London casino also accused Ivey of 'edge sorting' and refused to pay him $12 million in winnings, the Borgata decided to file a case against Ivey and did so in April 2014.
The Borgata claimed that Ivey had requested for special conditions to play his game of Baccarat and being a high profile player the casino obliged. Ivey was accused of manipulating a deck of cards which he had personally requested and apparently use his edge sorting technique on four separate occasions to amass close to $10 million. Ivey had partnered with Cheng Yin Sun during his Baccarat games and the Borgata had sued both players.
Phil Ivey decided to file a countersuit against the Borgata and contested its claims stating that the casino had willing granted his requests since he was a high profile player and he did nothing that the casino did not permit. The lawsuit also claims that the Ivey had never touched the deck of cards in question and that particular deck has now been destroyed by the Borgata.
The lawsuit went on to say that
Plaintiff Borgata had a duty of care at all times relevant hereto due and owing to the defendants, to maintain, sequester and preserve the precise playing cards utilized by the plaintiff in each of the casino games patronized by the defendants from April through July of 2012.Plaintiff Borgata knew that those playing cards were critically material to Ivey and Sun's defense, and knew further that destruction of those playing cards would render the defendants irrevocably prejudice in defending against plaintiff's claims and in securing judgment against the plaintiff.
The Borgata is hoping that it will get a similar verdict as the Crockford casino in London. In October 2014, the high court in London ruled in favor of the casino and permitted the casino to hold on to the $12.4 million that Ivey won at Baccarat using his 'edge sorting' technique. Ivey has denied all allegations at him using 'edge sorting' and states that he would never do anything that would jeopardize his reputation in the poker community.
---