Russia's New Visa System To Boost Revenues For Tigre De Cristal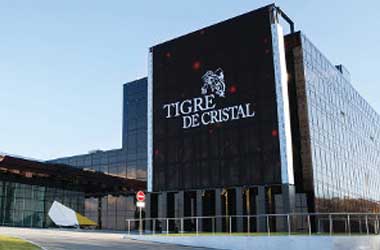 Russia's new visa-on-arrival system is likely to provide a boost to Summit Ascent Holdings Ltd revenues, which is the operator of the Tigre de Cristal casino resort located inside Primorye Integrated Entertainment Zone (IEZ) near the port city of Vladivostok.
Brokerage Daiwa Securities Group Inc forecasted in a report that the introduction of electronic visa is likely result in increased tourist inflows from China to the Tigre De Cristal casino. The analysts pointed out that Chinese nationals face numerous restrictions in visiting neighboring Macau which are not present for Russia.
Summit Ascent is a holding company based in Hong Kong and is controlled by gaming tycoon Lawrence Ho Yau Lung. Tigre de Cristal is currently the only operational gaming property in Primorye, which is a dedicated zone for casino properties.
Tigre De Cristal
In a statement analysts from Daiwa said
The previously cumbersome visa regime was among the leading bottlenecks towards Summit Ascent's development of its Chinese gaming business. In the longer run, we continue to hold the view that such developments will help drive the underserved and underpenetrated Northern Chinese provinces that are well within Summit Ascent's Tigre de Cristal catchment area
Under the new visa system, tourists from 18 countries which include China and Japan entering via Vladivostok airport or seaport will be able to obtain a visa-on- arrival provided they have filled in an online application for the same at least four days before their arrival.
The announcement was made by the official website of Primorsky Krai Development Corp, the government authority that operates the casino zone. The free single-entry visa is valid for 30 days, allowing visitors to stay for eight days at a stretch. Daiwa said that it had verified on-ground that the approval process took only a few hours.
The analysts pointed out that the new process was a significant improvement over the earlier one, where Chinese tourist arrivals could enter Vladivostok through tour groups comprising five to 100 individuals without visas. The earlier process was far more tedious with large amount of documentation, additional costs and the requirement of coordination by travel agencies.
The Tigre de Cristal will be the only casino in the Primorye zone till 2019 and will greatly benefit from the new visa change. NagaCorp Ltd is in the process of developing a second casino which is set to open by early 2019 while two other projects have just started construction. According to an earlier Daiwa report, gross gaming revenue in Vladivostok may hit $150 million in 2017 and reach over $1.3 billion by 2020.
---
Related Articles
NagaCorp, which operates Cambodia's largest and most successful casino NagaWorld has said that it will be launching a third phase
SkyCity Entertainment Group recently confirmed that it has received approval from the Development Assessment Commission (DAC) to proceed with its
Several gambling operators in Florida are joining hands to challenge the State's Department of Business and Professional Regulation's proposal to