Philippine Casino Attack Triggers Security Review And Investigation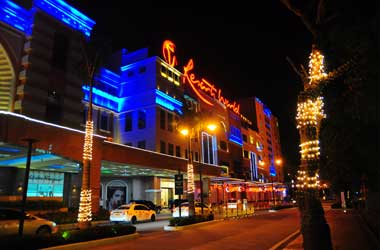 An investigation will be initiated by Philippine Amusement & Gaming Corp. (PAGCOR), one of the gaming regulators in the Philippines as well as police officials into the Resorts World Manila casino attack that took place on June 2. The attack was carried out by a heavily armed gunman who caused panic after storming into the casino and opening out fire.
The heavily-armed gunman entered the Resorts World Manila casino and set fire to gaming tables in the upper floors of the casino, causing the death of 37 persons due to smoke inhalation
Presidential spokesman Ernesto Avella said in an interview with a radio program that there was possibly an indication of negligence by casino authorities in regards to not fully complying with security, building plans and safety regulations. Gaming regulator PAGCOR will be carrying out a full scale audit of all gaming companies according to Avella.
ABS-CBN News
Stephen Reilly, chief operating officer of Travellers International Hotel Group Inc, the company that runs Resorts World Manila stated that casino management had followed all necessary security protocols.
After an initial investigation police authorities have announced that the attack was a robbery attempt and not an act of terror. Manila police chief Oscar Albayalde identified the gunman as Jessie Carlos Javier, a 42-year old man with a gambling addiction. He is said to have run up gaming debts of over $80,000.
Carlos had been laid off from his job at the Department of Finance at the Resorts World Manila on charges of graft and corruption in 2014. The gambling addict was a married man with three children who recently separated from his wife. He had sold off family property and his car to support his gambling habit.
Concerned for his welfare, his family had recently requested PAGCOR to ban him from its casinos. He had been banned from all casinos run by the state regulator with effect from April 3. Around 37 people – 13 employees and 22 guests – died in the attack mounted by Carlos, and a minimum of 54 others have been injured.
Albayalde reiterated earlier police assertions that the attack was not the work of the Islamic State terror group but the act of one man. Albayalde noted that although Carlos was armed he did not fire at anyone. After entering the property, the attacker first headed to steal casino chips. He later moved to the second floor shooting at TV screens,pouring gasoline on tables and setting them on fire.
Carlos subsequently killed himself in a hotel room adjoining to the casino. The stash of the gaming chips stolen by him worth around 113 million Philippine pesos were recovered in the room.
---
Related Articles
Atlantic City averted the embarrassment of becoming the first New Jersey municipality to default on its debt in 78 years
The Global Poker Index (GPI) will host the European Poker Awards (EPA) on the 25th of March at the Hilton
Singapore is one of the safest countries in the world with an extremely effective judicial and law enforcement system resulting