Irish Republican Party Wants Loss Limits Imposed To Curb Problem Gambling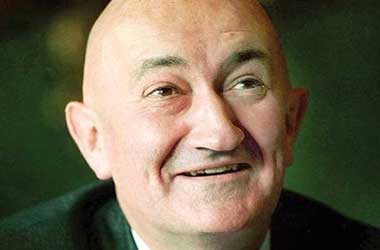 The Irish Republican Party – Fianna Fáil has requested that bookmakers impose a limit to the amount of money that bettors can lose.
This request was made after Mr. Stewart Kenny, the former Chief Executive Officer of Paddy Power Betfair asked authorities to step in and impose certain restrictions on the gambling industry.
Kenny in a recent interview suggested imposing limits on online deposits made by customers. He also suggested that before such changes are rolled out, current customers should be given a chance to settle their differences.
He is uniquely positioned to suggest these changes since he is one of the founders of Paddy Power Betfair and also served on its board of directors till 2016.
Independent.ie
Kenny noted that the current system had a few loopholes that needed to be addressed in order to prevent the rise of problem gambling. Jack Chambers from Fianna Fáil agreed with Kenny's observations and hoped that such limits would soon be part of the current gambling regulations in the country. He also observed that the current mechanisms of protection were not enough to protect problem gamblers from spending a lot of money on gambling services. He also pointed out that mandatory betting limits have also been suggested doctors and addiction experts which has been proven to help with gambling addiction.
New Gambling Legislation To Be More Effective
Gambling addiction is a problem in Ireland with around 200,000 Irish residents classified as problem gamblers. While the numbers are big, the actual amount of gamblers dealing with a serious form of addiction is smaller. Fianna Fáil blames the increase in problem gambling on the current government for delaying the roll-out of new gambling legislation. The party has proposed a bill that will help greatly in curbing problem gambling. The bill is included in the long-delayed Fine Gael bill. Earlier this year, several representatives of Fianna Fáil, which included Mr. Chambers highlighted the fact that the 2013 Gambling Control Bill was not as effective as one would have expected and did not stop players from falling prey to a gambling addiction.
The Justice Minister Charlie Flanagan gave permission in February 2018 for amendments and updates to be made to the 2013 Gambling Control Bill. This has resulted in an inter-departmental review of the bill to see how it can be improved. Fianna Fáil has said that gambling regulation has support from multiple parties in the government. However, they believed that it is better to implement a new bill instead of proceeding with an update of the old bill.
---
Related Articles
Union workers in Atlantic City have voted authorizing a strike at five casinos in the city unless a new labor
Residents of East Windsor, Connecticut have voted against an ordinance that would have stopped a casino from being built in
Gamblers have shown in recent years that they not only like to play but also enjoy watching other players gamble.