Phil Ivey Convicted Of Casino Contract Breach In New Jersey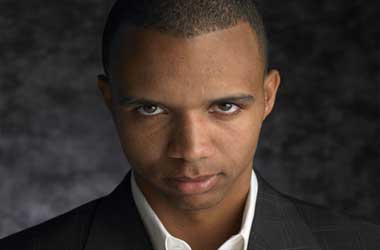 Poker legend Phil Ivey received a mixed verdict in a court case filed against him by the Borgata Hotel Casino & Spa of Atlantic City for gambling fraud according to media reports.
The verdict by a federal judge has declared that although Phil Ivey did not commit fraud with his partner while playing baccarat at the Borgata, he is guilty of breaching the New Jersey casino control act.
Borgata filed its $9.6 million suit against Ivey earlier this year in April for edge-sorting claiming that Ivey had made use of manufacturing flaws in playing cards while playing four sessions of baccarat at the casino in 2012.
Also named in the suit were Gemaco Inc. the card manufacturer and Ivey's partner in the game, Cheng Yin Sun
Poker Nyc
In a statement, the Court said
Ivey and Sun's motion for summary judgement on Borgata's claims against them are granted on all claims except for Borgata's claims for breach of contract. Borgata's cross-motion for summary judgement in its favour is granted on its breach of contract claims, but denied as to all other claims.
The judge has asked Borgata to revert within 20 days with a brief to deal with the damages arising from the breach of contract and the judgement. Post the brief's submission, the defending players will have a similar amount of time to respond.
According to the Borgata , Ivey used the technique of edge-sorting to get an unfair advantage in the games. During the game, Ivey asked for eight-deck purple Gemaco playing cards along with an automatic card shuffler as well as a private playing area. The casino complied with the requests after Ivey deposited $1 million. Borgata claims that edge-sorting is against New Jersey gaming laws but Ivey has countered saying that it is a skill. Ivey subsequently filed a counter-suit charging the Borgata of filing a frivolous suit and has accused the management of destroying the cards used in the game which would have been a vital part of his defense.
In response, Borgata asked for the case to be dismissed saying the only question to be answered was if edge-sorting was cheating or unfair play. Ivey has been charged of edge sorting previously as well. Crockfords Casino in the UK withheld his winnings of £7.8 million ($12 million) in 2013 accusing Ivey of using edge sorting. Ivey sued the casino for his winnings but lost after the court ruled in favour of the casino. Ivey has filed an appeal and a decision in the matter remains pending.
---
Related Articles
Melbourne's Crown Casino is one of Australia's biggest casinos and is known for hosting a number of premier tournaments including
Singapore is one of the safest countries in the world with an extremely effective judicial and law enforcement system resulting
GVC Holdings, the parent company of partypoker quietly reintroduced the new look PartyCasino into New Jersey's booming online gambling landscape.