Macau Casino Operators Asked To Prepare 'Mock Attacks'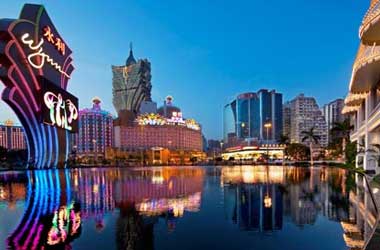 Macau's six major casino operators met with the Judiciary Police and the gaming regulator to discuss security measures in detail in light of the Mandalay Bay mass shooting in Las Vegas. Macau, the biggest gambling hub in the world has been extra cautious after June 2017 when a gunman entered the Resorts World Manila casino in the Philippines and caused mass manic after opening fire and torching gaming tables.
The shooting at Resorts World Manila resulted in the deaths of 38 people and exposed serious flaws in the casino's security procedures. Casino operators in Macau went on record at that time saying they would increase security protocols to ensure that a similar incident did not occur in Macau.
ABS-CBN News
The Mandalay Bay shooting on October 1 was another reminder to Macau's casinos that flaws in casino security protocol was being exploited by criminals to carry out mass shootings. Stephen Paddock who was staying on the 32nd floor of the Mandalay Bay hotel was able to bypass security and take over 18 weapons into his room and later use it to carry out what would be the worst shooting on U.S Soil. Mandalay Bay which is owned by MGM Resorts International is yet to shed any light as to how the 64 year old gunman was able to take so many weapons to his hotel and not have casino security check or question him.
Macau's Judiciary Police want to make sure that Macau's casinos are fully equipped and trained to handle such situations. Chau Wai Kuong, the director of the Judiciary Police said Macau's casinos had a low threat level but it was still important for casinos to prepare themselves to handle such attacks.
The Judiciary police have asked casino operators to put together a special action team who will be trained to handle emergency situations. They have also asked casinos to invest in protective equipment, metal detectors and employee training. The Judiciary police want frontline casino staff to be exposed to mock attacks and receive physical training so they know what steps to take to limit causalities and stay calm in the process.
Casino operators have been asked to install metal detectors at all entrances and subject guests to a full check. Macau's casinos will also have a strict policy that will not permit any baggage to be brought onto the casino floor.
---
Related Articles
Wild Rose Casino recently announced that is interested in developing a $40-million casino in Cedar Rapids, Iowa. This new casino
MGM Springfield has had a rough couple of months as casino officials have been summoned by the Massachusetts state gaming
Macau casinos are set to experience a sharp decline in revenues for a third consecutive year as Macau's casino industry