New Jersey's New Casinos Could Revive Its Struggling Industry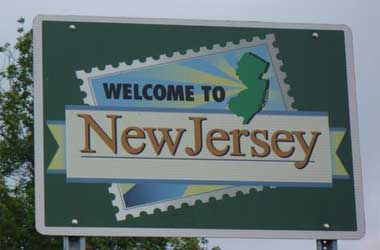 Industry observers expect the two new casinos being proposed in New Jersey to be extremely successful and draw away customers from casinos in neighboring states of New York, Connecticut and Pennsylvania.
The only threat to these two new casinos could come from a competing casino in Manhattan, which is currently under discussion.
New Jersey is planning for a referendum later this year, asking voters to vote on whether the state constitution should be amended to allow new casinos to operate outside of Atlantic City.
These new casinos are expected to be set up in northern part of the state, with a minimum of 70 miles away from Atlantic City. The final locations for the two casinos are yet to be finalized, but the most likely locations being discussed are the Meadowlands Racetrack in East Rutherford and another at Jersey City which is the state's second largest city, which is also situated directly across the river from Manhattan.
Jeff Gural who owns the Meadowlands racetrack has proposed the new casino in partnership with Hard Rock International stating that he has the best location in America for a casino highlighting the fact that close to 14 million people live within 50 miles of his track. Gural expects a casino at Meadowlands to generate revenues of $800 million to $900 million, making it one of the most successful casinos in the state. Some analysts have even speculated that it could exceed $1 billion in revenues at least until it faces stiff competition from neighboring states.
The other proposal is from footwear industrialist Paul Fireman who wants to build a $4-$5 billion casino in Jersey City. Fireman however has refused to comment on the matter and is waiting for legislators to shed more light on whether they will give him a casino license.
New Jersey has been battling significant decline in its casino industry with Atlantic City losing four out of its 12 casinos in the last 24 months. The city's casino revenue has dropped from $5.2 billion in 2006 to $2.56 billion in 2015.
In a statement, Peter Trombetta, an analyst with Moody's Investors Service said,
Given where that's located, in terms of access to a substantial population base, we think they actually could do pretty well. Anytime you cut off access to competing casinos and offer a good product, people will go there instead of where they used to go. If I were Atlantic City, if I were Connecticut, I'd be nervous. All of the surrounding markets would be affected. But we look at gaming as a zero-sum game. If they built that, I don't think it would grow the market.
Analysts predict that the casinos in northern Jersey would go a long way in countering competition from casinos in neighboring locations of eastern Pennsylvania, Connecticut and New York, but it is also likely to impact revenues of the already-floundering Atlantic City.
---
Related Articles
Union Gaming analyst has warned that the regulatory framework for Japanese casino industry was in danger of becoming highly restrictive
Come November, New Jersey citizens will be voting on the referendum that will decide the fate of the much-debated casino
Amaya Gaming, the parent company of PokerStars which is the biggest poker website in the world recently announced that it