Gambling Advertising To Be Banned In Italy From Next Year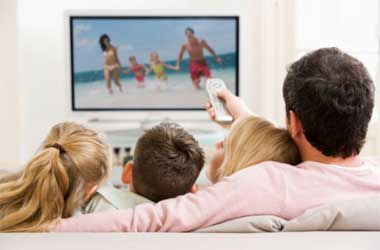 Italy's gambling operators are confused and troubled by the recent ad ban that the Italian government announced. The authorities recently announced that starting January 1, 2019, no more advertisements for gambling will be allowed to run on print, radio, and television. Additionally, sports clubs cannot be sponsored by any gambling operator.
All of this comes from the recent "Dignity Decree" pushed by the new ruling coalition in the Italian government. Led by the Five Star Movement, which swept the polls in March on promises of radical reforms, it is a body blow to gambling operators in the country. This also may hint at future limitations on gambling since the government previously said that it look to impose limits on repeated bets in gambling.
Luigi Di Maio, the country's Deputy Prime Minister, has also said that the government is aiming to cut down the gambling terminals in the country by a third. However, Di Maio insists that he does not wish to fully shut down gambling in the country.
Fortunately for operators with advertising contracts that go beyond the January deadline, a last-minute addition of a clause in Article 8 of the "Dignity Decree" has allowed some ads to operate – at least until the contract on them expires. This is to give gambling operators a chance to clean things up and prepare for the full ban.
Gambling Body Puzzled By Blanket Ban
The trade body that represents Italy's gambling operators, LOGiCO is puzzled by the ban on gambling ads and thinks that it is detrimental to the gambling market. This trade body believes that this move will force Italian bettors to turn to the black market instead for their gambling needs but the Government does not share the same view and says that these fears are unfounded.
In a statement, a representative of LOGiCO said
Whilst fully sharing the concerns of the institutions with regard to problem gambling, LOGiCO does not believe that this ban can produce positive effects in terms of player protection or reduce – and certainly not eliminate – the risks derived from an uncontrolled practice of the games themselves
The most noticeable effect the new "Dignity Decree" will have is on the sponsorships of various sports clubs. Italy is proud of its soccer tradition and it is a huge crowd draw, which is why gambling operators sponsor more than half of the teams participating in the country's top soccer division 'Lega Serie A'. By banning gambling related ads, this could now create a massive shortfall in funding for Italian football clubs.
---
Related Articles
Two tribes from Southern California have raised concerns at the prospect of the daily fantasy sports legislation, currently in the
The upcoming US election on Nov. 8 will decide if the state of Rhode Island will be getting a new
Philadelphia has had just once casino since 2010 which is the SugarHouse Casino located close to the Fishtown neighbourhood near