New Jersey Casino Expansion Backers Drop Media Campaign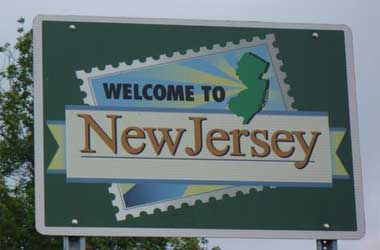 The main supporters of the 'Our Turn NJ' campaign surprised a lot of people in New Jersey when they decided to drop their media campaign to build support for the referendum that wanted to develop two new casinos in North Jersey and break Atlantic City's monopoly over the casino industry.
Paul Fireman, the erstwhile Reebok chairman and Jeff Gural Meadowlands Racetrack owner both of whom had floated separate plans to build casinos in North Jersey have announced that they are suspending their expensive media campaign 'Our Turn NJ' because the results from their internal research showed that the referendum was likely to fall through.
NJTV News
In a statement, Gural said
It doesn't pay to keep spending money. I was prepared to guarantee $500 million and even that didn't move the needle of the polls. There was no message that we could try that could overcome this anti-Trenton message
Internal polls conducted by the group shows that the referendum would fail with 50 percent opposing it and just 37 percent in support. Results from the latest Rutgers-Eagleton Poll shows that state-wide the referendum has support of 35 percent while 58 percent of New Jersey voters disapprove of the casino expansion measure and 7 percent are still undecided.
According to Gural, the campaign's message that the two new casinos would bring economic benefits to the region was not able to counter the opposing campaign that the expansion would result in disastrous consequences similar to those faced by Atlantic City, which is on the brink of bankruptcy due to government mismanagement.
Those against the casino expansion program which includes the Trenton's Bad Bet campaign have used their campaign to tell state's voters that the state administration cannot be trusted on how revenue from the two new casinos will be used.
The proposal to build two casinos in North Jersey, requires each developer to invest a minimum of $1 billion. The campaign promoted the two new casinos as projects that will boost jobs and boost economic growth in the region stemming from the flow of gambling dollars and gaming taxes.
However vital details such as the tax rates, tax money recipients and location of the casinos have remained unresolved. Market analysts have also predicted that by opening two more casinos in the state is will most likely result in the closures of upto four casinos in Atlantic City.
If the referendum is defeated this year, it will be two years before it can be put to vote again. Gural has said that he is committed to the idea of developing a casino and hopes that the proposal will figure in the 2018 ballot after sorting out unresolved issues.
---
Related Articles
The Nevada State Gaming Control Board released data which showed that Nevada casinos posted gains in gaming win for the
Niagara Falls' City Council has been issued a stern reprimand by The Niagara Falls Financial Advisory Panel for depending heavily
The US government has issued a travel advisory for the second time asking its nationals to avoid traveling to casinos