NJ Committee Approve Bill For Casino Expansion Referendum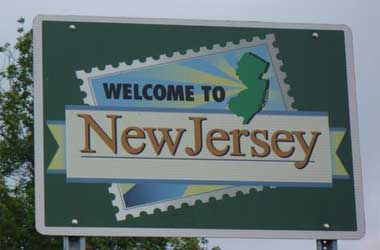 Legislative committees in New Jersey have approved the bill to hold a referendum to allow two new casinos in northern region of the state despite essential details missing from it. Once approved in both houses of the state legislature, the referendum will be conducted later in the year.
The casino expansion plan has been undertaken as a part of a strategy to revivew the casino industry in New Jersey and support Atlantic City which stands on the brink of bankruptcy. In the referendum, voters will be asked if the state constitution can be amended to allow casinos outside of Atlantic City, the state's only gambling hub as of now.
Committees in the Senate and Assembly approved the bill this week and have agreed to conduct the referendum even though it does not have key details like the tax rate for these casinos and their precise location. The bill indicates that these details can be decided after voters make up their mind on the proposal. However legislators like Assemblyman Chris Brown have said that it is important for citizens to know how much tax the casino will be paying in order to take an informed decision.
Similarly Assemblyman Ralph Caputo believes that without the tax rate in place the bill would not be in a strong place. However supporters like Senate President Steve Sweeney have said that the important thing is to get the basic question approved by the voters.
The locations for the casinos have also been left undecided, with the bill only saying that it should be located in two different counties and should be at least 72 miles from Atlantic City.
The two most widely discussed options are at the Meadowlands Racetrack in East Rutherford and Jersey City where proposals for setting up casinos have been received from Jeffrey Gural and Paul Fireman respectively.
Another issue to be resolved is the utilisation of tax revenues. The bill specifies that the tax revenue will be split between Atlantic City to recompense the loss due to in-state competition and tax relief and state programs for senior citizens and those who are disabled. Two percent of these proceeds will be given to the local communities surrounding these casinos and two percent to the state's horse racing industry.
Recent amendments to the bill include reducing the time given to existing Atlantic City casino operators for applying for new licences and changing the minimum investment level for each casino to $1 billion.
The bill will now be introduced into the Legislature after a 20-day waiting period, where it needs to be approved by three-fifths majority to make the referendum possible.
---
Related Articles
A new bid has been submitted for the Savan Vegas Hotel and Entertainment Complex in Laos. The new offer has
The worlds' first open-air casino is expected to launch in the city of La Ciotat in France next year. Built
The Southern Nevada Tourism Infrastructure Committee has approved the proposal for funding the expansion and renovation of the Las Vegas