MGM Resorts Expecting Cash Inflow Increase In 2018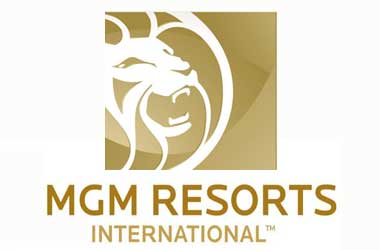 MGM Resorts has invested heavily over the past years into expansion and upgrades for both domestic and international casino properties.
Most of these expansion projects are expected to be completed in 2018 and MGM Resorts is expected to get a significant inflow of cash from these casino resorts. We take a look at some of the projects that are in the process of being completed.
MGM Resorts invested close to $550 million in the Monte Carlo, Las Vegas. A mainstay of the city for two decades, it is coming off of a major renovation project and rebranding effort.
This money was spent to update the property to appeal to a younger audience. One of the highlights is $90 million theater aimed to host superstar acts like Lady Gaga. When it reopens next year, it will be officially renamed the Park MGM and is expected to be the crown jewel in MGM Resorts properties.
This will not be the only project that MGM Resorts will focus on completing next year. The company has four other projects happening worldwide. There is the MGM Cotai in Macau that has cost the company $3.4 billion. MGM has also invested close to $1 billion in MGM Springfield which also opens next year in Massachusetts. Two other major upgrades in Las Vegas complete MGM's set projects. These two upgrades will cost the company around $280 million.
Those are just part of the $8 billion investment the company will make in 2018. Other investments include an area being built right across the Park MGM and another casino in Washington D.C. With all of these projects, MGM Resorts is focusing building up a solid foundation of properties for constant cash inflow.
It helps that with no large-scale projects for 2019, this lowers any expenditures that the company may have. This will allow the company to pay off debts quicker and increase value for shareholders. Analysts predict that MGM Resorts will have an income over $3.3 billion in 2019, a marked increase from their 2015 earnings of $2 billion. Much of this income will be used to service debt. Currently, the company is $12 billion in debt, but this is expected to drop to $10 billion in 2019. Projections will place the casino operator's net debt ratio to three by the end of 2019.
With lower debt and increased income, the company has the potential to return big dividends to shareholders. MGM Resorts has already announced that they will be releasing regular dividends for the first time in two decades. This means $63 million will be divided among shareholders depending on their amount of stock.
---
Related Articles
Casino operator Genting's subsidiary, Resorts World Miami recently announced that it has won government approval to lease a prominent state-owned
Italy's gambling operators are confused and troubled by the recent ad ban that the Italian government announced. The authorities recently
Wynn Resorts recently announced that work on its mega project, the Wynn Paradise Park is expected to begin by end-2017