Crown Resorts Gets Final Approval For Its Barangaroo Project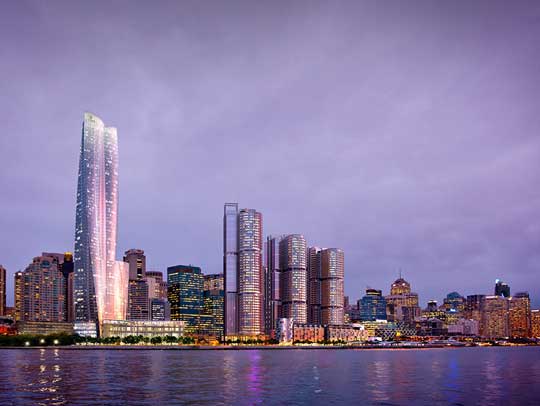 The Crown Resorts' $1.2 billion casino project in Sydney has received final approval from the New South Wales Planning Assessment Commission (PAC).
The project has incorporated a number of changes that had been required to obtain the final clearance. One of the biggest changes suggested by PAC was the widening of the shore on the western side of the resort by 30 meters enabling easier access to the public.
The commission recommended several more modifications based on feedback from multiple stakeholder groups including the community, local councils and design professionals.
In a statement, the PAC said,
These changes combine to provide for a significant increase in the area of public domain — of some 4500 square metres compared to the original proposals. The proposed scale and form of Crown Sydney will be a sculptural and elegant signature building on the foreshore.
7NEWS
Among the other changes incorporated after PAC recommendations include public access to an observation deck to be developed on the top of the casino's tower, expansion of a nearby park and an increase in affordable housing facilities within the complex. PAC said the changes balanced out private benefits and public good.
The project which features a six-star 300-room luxury hotel and VIP-only casino is located near the Sydney Harbor in Barangaroo and is expected to open in 2021. The State Government issued its approval earlier this year in March. Reacting to the announcement, James Packer who owns 53 percent of Crown Resorts said that it was an important day for Crown. He stated that it had taken the company four years of constant struggle to come this far and it was now time to build one of world's greatest luxury facilities.
Packer has earlier said that the Sydney project was his biggest priority and he expects it to drive the performance of the company's Australian division. Packer procured the city's second casino license in 2014 after paying $100 million. He has recently undertaken a significant reorganization of his business which includes a three-way split of his company and a substantial divestiture of his stake in the Melco Integrated Development Company, a joint venture firm in Macau.
The Barangaroo casino had initially been set to open in late 2019 but that date had to be revised after delays on multiple fronts including the design phase. Crown's competitor, the Star Entertainment Group which operates the city's existing casino has also planned significant enhancements for its facilities which includes the development of a Ritz Carlton hotel to counter competition from the Crown Barangaroo.
---
Related Articles
The casino industry in the United States has been through a rough time during the last 2 years as casinos
Card counting are termed by some as cheating while others such as poker pro Phil Ivey term card counting as
The recently-opened del Lago Resort & Casino in New York has stated that over $36 million was spent by patrons