Melco International Confirms Allotment Of Cyprus Casino License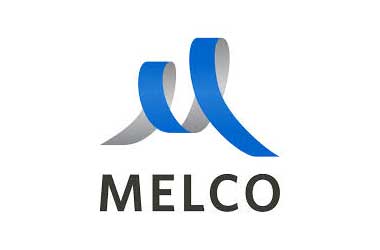 Macau-based casino development firm Melco International Development Ltd has announced that a consortium of which it is a part has been awarded a gaming license to build a casino in the Republic of Cyprus. This is the sole casino that is expected to be developed in the country according to Melco International.
In a statement Yiorgos Lakkotrypis Cyprus' Energy, Commerce, Industry and Tourism Minister said
The project as has been proposed foresees the creation of Europe's only integrated casino resort. The casino resort will among other things include Europe's largest casino
The gaming operator also announced that it was buying out the stake of a fellow investor in the consortium – HR Cyprus Investor LLC. The company is owned by U.S. casino operator Hard Rock International Inc. The deal value has not been disclosed and is subject to the local government's approval. Melco currently holds 35.37 percent stake in the consortium which was created to bid for the casino license in Cyprus.
The consortium initially comprised of Melco International, Hard Rock International and a local partner Cyprus Phasouri (Zakaki) Ltd. Melco plans to increase its stake to 70.74 percent through the purchase of HR Cyprus's stake.The local partner Cyprus Phasouri will be in control of the remaining 29.26 percent interest according to Melco International.
The casino resort is proposed to be developed in the coastal tourist town of Limassol and will feature a gaming area with 136 gambling tables as well as 1,200 gambling machine. An adjoining luxury hotel will offer 500 rooms along with a health spa and a 1,500-seater concert venue as per a recent news report.
Lakkotrypis has stated that the casino property will see an investment of €500 million ($559 million). The project is expected to bring in an additional 300,000 tourists to the country on a yearly basis. The consortium has been granted a 30-year license and will be allowed to develop a satellite casino plus three slot parlors also. After an exclusivity period lasting 15 years, the government can issue casinos licenses to other companies.
Melco International has so not revealed any information regarding the extent of investments being made by it into the project or the project's construction. Andy Choy, an executive with Melco International's subsidiary Melco Resorts and Entertainment Ltd, stated in a media interview that the casino resort is likely to be completed by the first half of 2020. Limassol will host an interim casino by next year while four smaller gaming venues will come up in smaller regions.
---
Related Articles
The Chinese New Year (CNY) also referred to as the Spring Festival is the biggest festival in China and lasts
One of Japan's biggest hotel chains, Hotel Okura is planning to open a hotel in Resorts World Manila in 2018.
The gambling market in the United States (U.S) is expected to be worth $93 billion by the year 2020 according