SMB Hires Pascal Camia Hired As New Managing Director Casinos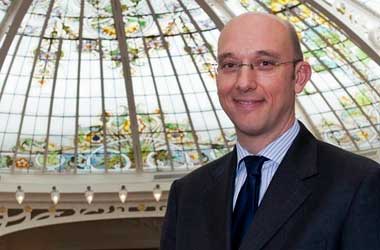 The Société des Bains de Mer (SMB) is the biggest employer in Monaco and owns some of the most popular establishments in Monaco including the Opéra de Monte-Carlo, the Hotel de Paris in Monte Carlo and the Monte Carlo Casino. This publicly traded company has a very diversified portfolio covering hotels, casinos, entertainment, dining, nightclubs, bars, spas, golf and beach clubs.
The majority of Société des Bains de Mer 58 properties lie within Monaco with just 6 properties located overseas. The company first ventured out of Europe during September 2011 when it launched into Abu Dhabi in the United Arab Emirates.
Looking for the best European Casinos then why not read out helpful guide here.
SMB recently announced that it had appointed Pascal Camia as the new managing director casinos and confirmed that he will take up responsibilities from the 1st of December. Camia worked as the director for the Hôtel Hermitage and is now preparing for his new role. SMB believes that Camia's expertise and experience will be of great value to the casino arm of the business and will help him expand the customer base and manage staff. Camia will be replacing John Galvani who SMB sent a note of appreciation for the contributions made during his tenure.
Galvani decided to step down from his role on the 6th of November and members of the Gaming Steering Committee went through a review process and finally decided that Camia was the best candidate to lead the casino business. The committee is currently in charge of the gaming department and will handover the leadership to Camia once he is on board. Camia is expected to network with the committee and work with them closely even before he officially comes on board. He will spend a lot of time brainstorming to determine the new organization structure and finalize the process within the next 2 weeks.
His key responsibilities will be in creating, developing and rolling out a new market strategy that looks to increase customer loyalty and also help to establish a new database of customers. On the operation front, Camia will have to ensure customers have a fantastic overall experience, develop his human resources and add value to the hospitality being served. His biggest goal will be to make the gaming department profitable and will have to work closely with the senior executives of the Galaxy Group (G.E.G) who own a stake in SMB.
---