Macau Junket Operators Wait For Launch Of Credit Database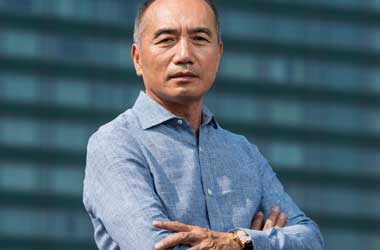 The proposed credit database system to record the gambling credit issued to VIP players by Macau junkets is ready for launch according to the president of the Macau Association of Gaming and Entertainment Promoters.
President Kwok Chi Chung had announced the creation of the database as a measure to improve the management of the credit risk prevalent in VIP gaming. The database is currently awaiting approval from the Macau government and can go live by next month if approval is received.
In a statement, Kwok Chi Chung said,
We're in the process of presenting the credit database to the Office for Personal Data Protection. During the setting up of this database, we've been communicating with the office and they know how our system operates.
Kwok has expressed confidence that the database will be in line with the prevailing privacy laws. The aim of the database is to enable identification of VIPs who have received credit from junket operators in Macau. Kwok has said that the association has been in touch with the Gaming Inspection and Coordination Bureau which has indicated support for the initiative.
Paulo Martins Chan Head of the Bureau has earlier said that creating a junket credit database will need time as it needs consensus within the industry and also needs consultation with the Personal Data Protection Office. Compliance with Macau's personal data protection rules has been one of the major issues facing the creation of a comprehensive database of VIP gamblers. Kwok has earlier mentioned that VIP players applying for credit from junkets would be asked to sign an authorization that allows junket firms to add their information to the database.
According to Kwok access to the database would be restricted to members of the association. While he refused to confirm the number of junkets participating in the program, he has confirmed that several of the large VIP junket firms like Suncity Group, Guangdong Group and Tak Chun Group are a part of the initiative. Kwok pointed out that as more junkets participate and share intelligence, the risk of bad debt will reduce.
One of the key concerns with respect to having a central credit database was the fear that promoters would be able to poach high value customers from competitors. Kwok has said that under the current structure, members would be able to check credit details of a particular person, but will be unable to see details that can be used to steal the customer.
---
Related Articles
Japanese billionaire Kazuo Okada, the chairman of Universal Entertainment Corp and developer of the Okada Manila resort casino via its
Plans for the third phase of Galaxy Macau, the flagship property of Galaxy Entertainment Group Ltd in the Cotai district
Terrorist attacks in Macau are a distinct possibility according to a Hong Kong-based specialist political and corporate risk consultancy, Steve