Billionaire James Packer Continues To Struggle In The Casino Business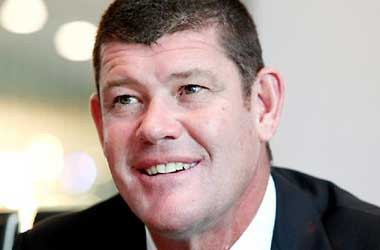 James Packer has invested a lot into the casino business and has experienced a lot of success in the past.
However, 2014 proved to be a difficult year as the Melco Crown Casino in Macau suffered a significant decline in revenue.
Packer owns a 33.6% stake in the Melco Crown and will be concerned about the gambling market in Macau, as industry analysts predict that the market will continue to decline in 2015.
Packer also had plans to invest around $400 million to construct a hotel and casino in the island nation of Sri Lanka.
However, Packer will most likely drop his plan as the recent elections in Sri Lanka have witnessed a shift in power. The newly elected President Maithripala Sirisena is not very open to encouraging the gambling industry and has stated that he will not sanction any casino license. The casino was scheduled to be completed in 2018.
Packer initially proposed to construct the hotel and casino under the leadership of then president Mahinda Rajapaksa. The Crown Resorts started the project and made quick progress in 2012 but slowed down in 2013 after protests were made by Buddhist Leaders. Sri Lanka being a pre-dominantly Buddhist nation objected to the casino due to the adverse affect it would have on Sri Lankan society. However, Packer believes that with the guidance and favor of Mahinda Rajapaksa he would be able to complete the proposed project.
However, new president Maithripala Sirisena is known to be a conservative leader and will be opposed to the licensing of a Sri Lankan casino. Gambling analysts in Sri Lanka believe that Packer would most likely walk away from the project instead of fighting it out with government authorities in an effort to obtain all the necessary permits.
In a statement, an industry analyst said
To commit any money to a developing country like Sri Lanka, Crown would need regulatory certainty, tax breaks and full license for a casino. They're not in the business of running hotels for the sake of it. I don't think investors thought, and certainly Crown wasn't selling the idea that this was going to go ahead
James Packer is known for being a tough businessman and navigating the waters of uncertainty. The losses in Macau and the possible cancelation of the Sri Lankan project will have an impact on his business but Packer also has a number of other projects in the pipeline, including the construction of a new casino in Brisbane, Australia.
---