Louisiana Lawmakers To Amend Regulations On Video Poker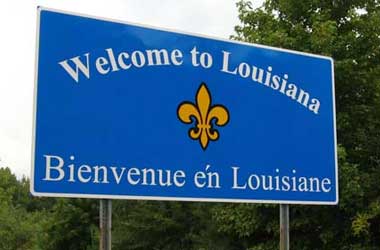 Louisiana lawmakers held long discussions this week to address gambling bills that covered the video poker industry in the state.
Two gambling bills were pushed through the Senate committee without objections on Tuesday which introduced more relaxed regulations on video poker machines at truck stops.
New Bills To Relax Restrictions On Video Poker
State Senator Daniel Martiny sponsored Senate Bill 184 and Senator Jean-Paul Morrell sponsored Senate Bill 230, while avid video poker lobbyist Alton Ashy was also present to present the proposals and answer the questions related to the bills.
According to Ashy, the bill that needed to be passed as a priority will be Senate Bill 184, which will cover all regulations and amendments regarding video poker operations. Some of the amendments to video poker that Senate Bill 184 introduces include the addition of video poker displays and the number of poker hands that can be displayed on the screen at a time.
Many criteria for operating video poker at truck stops were also amended, including the older provision that required truck stops to sell a certain amount of fuel every month to keep a certain number of machines. Before, truck stops were required to sell at least 50,000 gallons of fuel to keep no more than 35 video poker machines, with a ceiling of 50 video poker machines for truck stops who were able to sell at least 100,000 gallons of fue.
KATC
Since more truck stops are now unable to deliver the minimum number of fuel sales due to the construction of more roads and interstates, the Bill has changed the provision authorizing truck stops to keep their video poker machines regardless of fuel sales provided they have been open for at least 10 years.
All truck stops with video poker machines were also required to host a restaurant that was open for at least 12 hours according to the old legislation. The Bill scraps the 12-hour rule and will leave the restaurant's operating hours to the business owners.
Video Poker Boosting State Gaming Revenues
This proposed watering down of video poker legislations come after Gov. John Bel Edwards signed a law last year that allowed video poker machines to accept bills as large as $100. Prior to the signing video poker machines could only accept bets up to $20.
Many believe that the lawmakers' decision to tone down video poker restrictions is due to the contribution that video poker machines have made to Louisiana's gambling industry. Based on data provided by the 2015-2016 budget cycle, $580 million in net revenue was collected by video poker operators throughout the state. This has generated at least $186 million in taxes which was used to fund local and state governments, state police, K-12 schools, higher education facilities and health care services.
---
Related Articles
As a part of its marketing campaign to swing public support for building a new casino in the city of
The Cherokee Tribe is responsible for running a very successful casino in North Carolina and the tribe is now in
The National Council of Legislators from Gaming States (NCLGS) Winter Meeting is scheduled to take place between the 8th –